The financial software QuickBooks introduces new features and tools from time to time to help users in handling business accountancy management efficiently. Among all the latest tools, QuickBooks PDF converter is an inbuilt utility in the software that convert all forms and report into Adobe Portable document format (PDF) files. This makes the reports be shared easily with other clients. You can easily install this tool to perform various tasks and grow your business. This tool reduces difficulties to complete assignments and offers access to share the files like emails and reports.
But what if you face errors in the QuickBooks PDF Converter tool itself? Being software, it is natural for errors to occur and hinder your work. If you are facing an issue within the QuickBooks PDF Converter then you have to reinstall Quickbooks PDF converter.
In this power-packed post, you will read in-depth about advantages, how to install, delete, and ways to reinstall Quickbooks PDF Converter.
Advantages of Quickbooks PDF Converter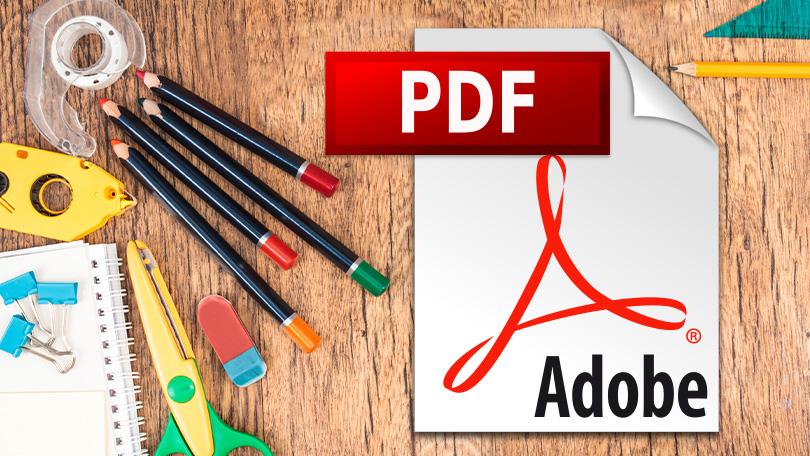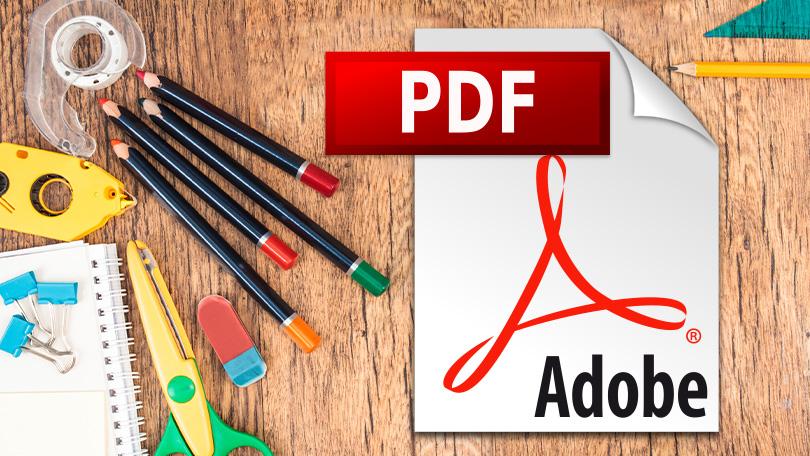 QuickBooks PDF Converter is important in many ways and assists users to manage tasks efficiently.
The tools assist users to share their QuickBooks company files with those clients who don't have the software.

Users can efficiently change their report into a PDF to share which is convenient to save.

If you are facing problems in emailing, printing, and saving the Adobe Portable document format file from the QBs Desktop then the tool will assist you to update its current release.

You don't have to download it from any separate website, just go to the Intuit site and install the QuickBooks PDF and Print Repair Tool from there.
Install/Reinstall Quickbooks PDF Converter
While working with QuickBooks software sometimes, you can't locate the tool, and important files get damaged/lost. This is when you have to reinstall the latest version of the Quickbooks PDF Converter tool immediately as, without this, you can't carry the conversion process.
Here are the steps to Quickbooks PDF Converter Download and Install:
The first step is to tap on "Start" to access the printer's window.

After that, tap on "Devices and Printers." 

Now, tap on the "Add a printer"

Select the option of "Local Printer" from all the choices available. 

Check that "Automatically detect" and install "my plug" are not selected.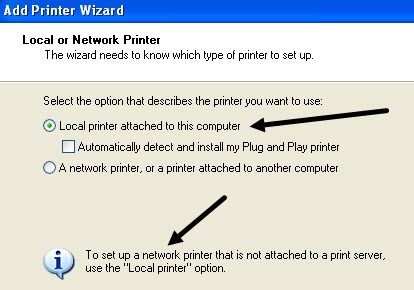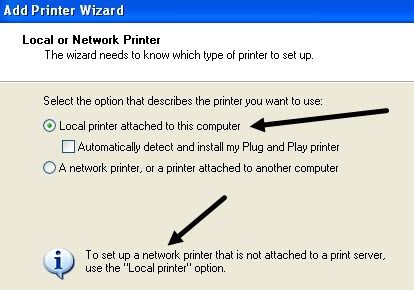 You have to tap on "Next" and then choose "Create a new port" and again tap on the "Next" option.

Type "PD F1" and hit "Next"

Reach out to option "Have disk" and tap on "Browse"

Now browse to – Windows non-64-bit, Windows 64-bit.

Find the file named "amyuni.inf" and open it.

After that, choose "Replace existing driver" according to the updated version.

For QuickBooks PDF converter: QBs 2007, QuickBooks 2008, QuickBooks 2009 R1-R8 including 2009 R11

For QuickBooks PDF converter 2.0: QBs 2010 R1 and R2, all QuickBooks 2019 R6 version and above.

QuickBooks PDF converter 3.0: QBs 2009 R9 to R10 with QuickBooks 2010 R3 to R5.

Select the option "NO" for the default printer, and hit "NEXT."

 Now, tap on "Don't share this printer" then again hit "NEXT."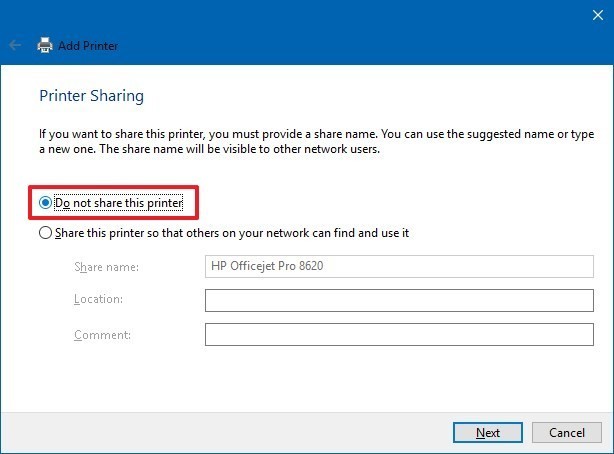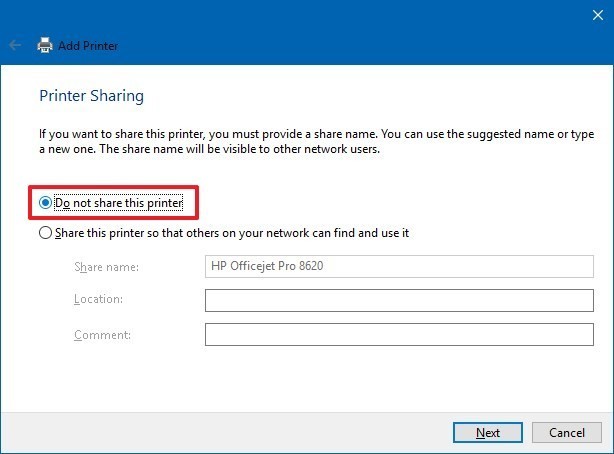 After that, the print page will immediately come on the window, where you have to choose the "No" option. In the end, tap on "Finish" to conclude the process.
Steps to Delete the QuickBooks PDF Converter (Direct Removing Damages the Company Data)
There are instances when Quickbooks PDF Converter Windows stops functioning properly due to various technical reasons. Therefore, never delete the tool directly as this may harm your crucial company data. Follow these precise steps: 
Note: Login into QuickBooks as a system administrator.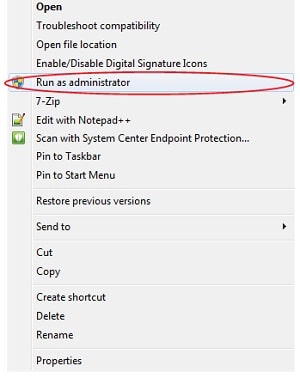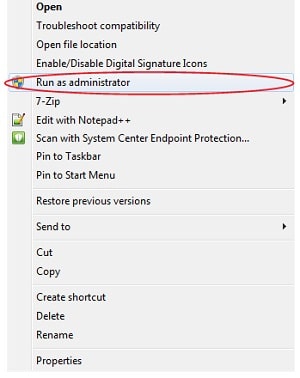 The first option is to open the windows of "Printer and Faxes" (7, 8, 10, windows vista).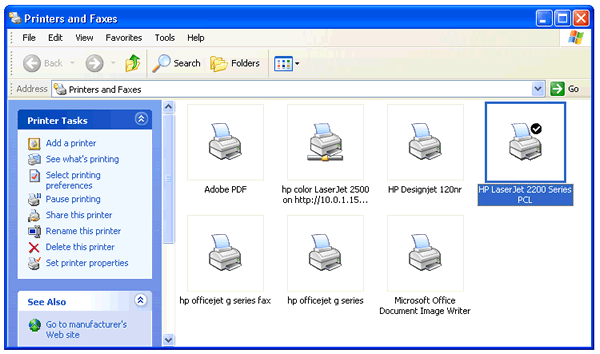 You have to tap on the "Start" and type the "Run" command to open the box.

Write "Control Printers" and hit "OK."

Right-tap on "QuickBooks PDF converter" icon.

From the options there, choose "Delete." 

In the end, tap on "Yes" and confirmation to delete will come on the screen.
Instructions To Convert QuickBooks Documents to PDF
You can convert your QuickBooks documents to PDF in just a few steps. Check them out:
Firstly, open QuickBooks and choose the invoice you need to save as "PDF."

After that, tap on "Save as PDF" from the tab "File."

Select a location to save your Invoice PDF.

In the section of "File Name", give a name and tap on "Save" to conclude the task.
Alternate Solutions If Quickbooks PDF Converter Not Working 
For Windows Users
First of all, tap on the "Windows" and open the "Run" box.

 After that, type "%TEMP%" in the box and paste it there.

Right-click and open the "Properties" tab.

When you click on that, a dialogue box will come on the screen.

Confirm that, you own full access to those users who will log in.

After performing all the above actions, follow the steps (above mentioned)  to convert the QBs file and check whether you are still facing the same problem.
Also Read, Recover Deleted/Lost Data using Quickbooks Auto Data Recovery
Quickbooks Print and PDF Repair Tool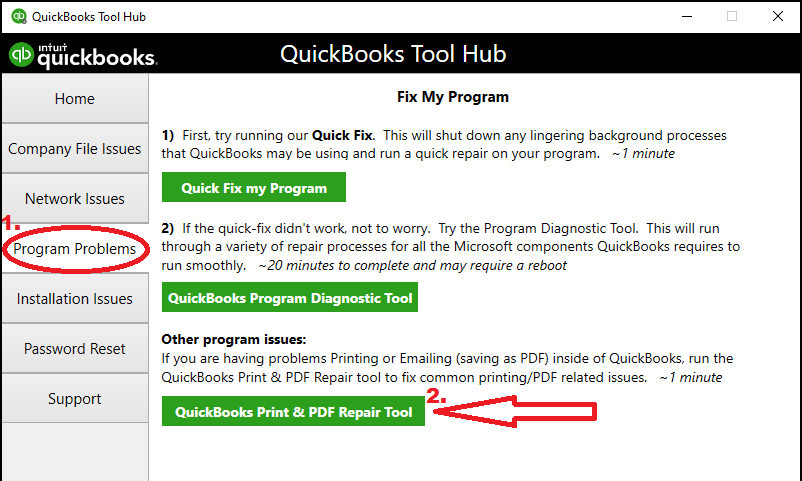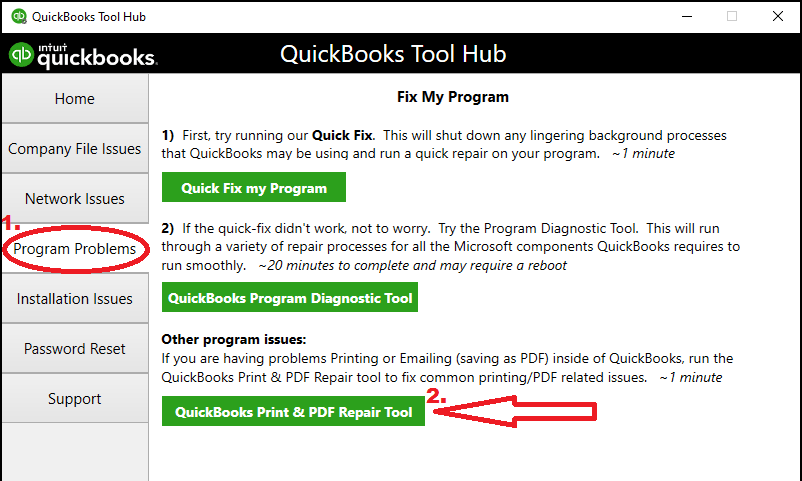 This is a powerful repair tool that can fix your issue instantly. Let's check the steps:
Firstly, visit Intuit's site and download "Quickbooks Tool Hub."

After downloading, step by step follow the instructions on the window to install it.

After the installation, you need to launch the software.

Then, open the Quickbooks tool hub, where you will find "Program Problems." Tap on it.

Now, tap on "Quickbooks Print & PDF Repair."

The tool will scan the issue automatically and fix it. 

After completing all the above steps, you have to reboot your computer. Finally, in the end, see if the issue is solved.
Also Read, Recover Deleted/Lost Data using Quickbooks Auto Data Recovery
Final Words
Hopefully, this informative post throws light on crucial aspects of the "QuickBooks PDF Repair" tool. The information provided here is sufficient enough to reinstall the QuickBooks PDF converter but if you need additional information/help then you can communicate with Quickbooks Customer Care Team. The expert team is available 24×7 to resolve your all queries and offers full assistance.
With this, we finally conclude our article but you can share more tips in the comments section to help other users.