Have you been using QuickBooks Enterprise and just realized that it is overkill for your requirements? If you merely need the basic functionalities, QuickBooks Premier or even Pro may suffice. With the new QuickBooks Enterprise (QBES) subscription model, it may have become too costly to continue in that manner, since it costs at least $85 per month. It's possible that it's time to convert Quickbooks Enterprise to Pro.
QBES does not support conversion to Pro or Premier. You couldn't downgrade till now. I just discovered a clever, inventive approach to use QuickBooks Online (QBO) as a pass-through conversion tool in simple situations.
Anyway, in this post, we will teach you how to do this task with minimum effort. So, let's hop onto that.
QBES into QBO import
Before you begin, be sure to: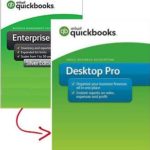 The number of targets in your QuickBooks file must be less than 350,000. (file size does not matter). Trimming your QuickBooks
Windows file for import is a good place to start. If your file size exceeds 350,000, you should generally go with Enterprise, which is designed for huge files. Condensing your QB file will wipe off your history and may result in corruption.
To get started, go to http://qbo.intuit.com and sign up for a free trial of QuickBooks Online.
Within the first 60 days of your QuickBooks Online company's start date, you can only import QuickBooks Desktop data. If you import your QuickBooks Desktop file, it will replace and overwrite any existing QuickBooks Online files.
On your Quickbooks Online account, you must be an Administrator level user.
In your Desktop file, you must be logged in as the Admin user.
In Windows, you must use Internet Explorer. Other browsers will not function.
If you experience any issues while importing a file, read Errors Importing to QuickBooks Online.
See What's not imported when you go from desktop to online to learn significant changes and unsupported features before migrating.
Enterprise Users Should Be Aware Of the Following: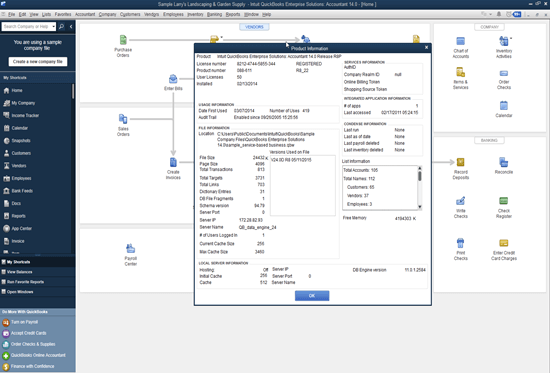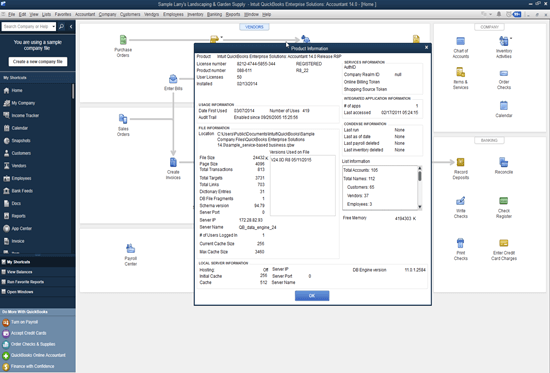 You have access to several sophisticated capabilities as an Enterprise user that are not accessible in QuickBooks or QuickBooks Online. In certain situations, you may have ended yourself in Enterprise by mistake or with only the minimal necessities, in which case transferring will most likely not be an issue. In all other circumstances, you should seriously examine if QuickBooks online is ideal for your business by reviewing Intuit's import constraints and checking out essential features first through a test drive. This can also be done using Quickbooks Component Repair Tool.
Steps to Convert Quickbooks Enterprise to Pro
Sign up for QuickBooks Online.
Back up your Enterprise file to your local computer. Restore the backup to make a second copy, and then work from that copy. That way, if something goes wrong, your original file will be unaffected. You are also now working from your local copy rather than the server.
Return to the Home screen of QuickBooks Enterprise Solutions.
To open the Product Information window, use Ctrl+1.
Once the window has been opened, press Ctrl+b, followed by Ctrl+q.
To exit the Product information box, click OK.
The screen below should appear automatically. If you don't see this screen, go back to Step 2.
Enter your QuickBooks Online login information, accept the Terms of Service, and then click Submit.
Choose the online company into which you wish to import your data.
If your company file is too huge to import, you may only be able to import the list and balances.
Also read, How to Restore a Portable File in Quickbooks
If QuickBooks Becomes Sluggish or Freezes During Convert Quickbooks Enterprise to Pro: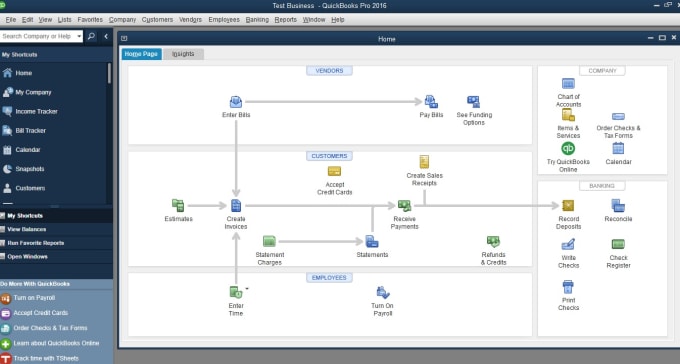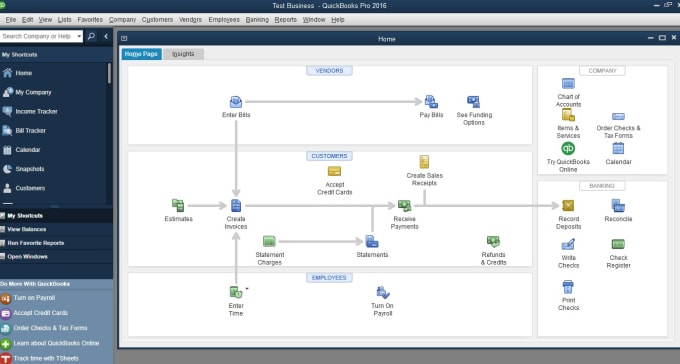 To disable/enable the relevant settings, first, open Internet Explorer (non-64-bit if you have two), then follow the steps below: To access the Tools menu, press and hold ALT+T. Go to the bottom of the page to Internet Options, then to the top to the Security tab and uncheck the Enable Protected Mode option.
Click Sites on the same page, then add https://qbo.intuit.com and https://lvdc.qbo.intuit.com to the Trusted Sites one at a time, then click Close.
Click the Zone with a picture of a globe called Internet while still on the Security tab. Set the security level slider to Low or Medium.
After that, click Apply, then OK. Before attempting to re-do the import, shut and re-open Internet Explorer.
 After completing all of the preceding procedures, retry the import. You'll probably get a pop-up asking whether you want to be routed to qbo.intuit.com and if you trust this site throughout the import process. To proceed, please choose Yes.
Select "OK, Got It" from the drop-down menu. When your data is finished converting and you may log back into QBO, look for an email from Intuit.
 In QBO and QuickBooks Enterprise, compare the Profit and Loss and Balance Sheet standard reports for All Dates to check that your data was migrated successfully.
Convert Quickbooks Enterprise to Online to Pro or Premier,
Use Internet Explorer to export your QBO file into a backup for Desktop after your file is up and running in QBO. In the browser window, change the URL to http://qbo.intuit.com/app/exportqbodatatoqbdt.
Make sure ActiveX Controls are installed by following the instructions. Continue by pressing the Enter key.
To convert your whole file, choose All Financial Data. If you wish to start from scratch, select All financial data without transactions, which will import balances but not transactions. If you need to, you can always go back to your previous QBES file.
The next step is to convert the file after it has been exported.
QBDT will take you to a screen where you may choose a firm to open.
Click the Convert the file from QBO button in QBO. Follow the steps – the window may appear behind other windows, so keep an eye out!
Don't forget to terminate your QBO trial subscription once you've finished…though you might want to look around. A lot of folks prefer QBO to Desktop.
After the import is complete, you should return your browser to its normal settings. To do so, open Internet Explorer and do the following steps:
To access the Tools menu, press and hold ALT+T. Go to the bottom of the page to Internet Options, then to the top to the Security tab.
Apply, OK, and shut Internet Explorer after clicking Reset all zones to default level.
Check Out: 

How to Convert Quicken to Quickbooks
Conclusion!
That was all you need to do to successfully convert Quickbooks Enterprise to Pro. Hopefully, you were able to perform it brilliantly. If you liked our blog post, comment below and let us know. This motivates us to create informative blog posts.