Are you guys interested in knowing which is the best accounting software when it comes to QuickBooks vs Square? Many of you are aware of QuickBooks which is an accounting software while Square does not have its software. With QuickBooks, you can make payments for small businesses but Square offers you to make payments for large businesses.
Well further in this article you will come to know about various features, comparisons, and use of Square vs QuickBooks. After reading you will understand which is better and why. So without any further ado. Let's begin.
What is meant by QuickBooks Point of Sale?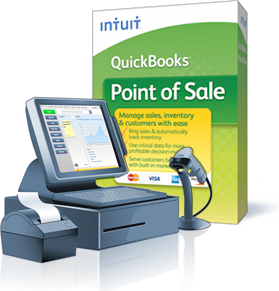 QuickBooks is accounting software for small businesses. By using QuickBooks companies are able to save a lot of time and increase their productivity. It provides many products and services for businesses such as payment rolls, tax reports, invoices, etc. You can easily integrate with other applications and also it is user-friendly.
Key Characteristics of QuickBooks
Let's talk about various characteristics of QuickBooks that help you to understand it better:
At one point in time, multiple users can connect.

It offers you to keep track of your employee hours and time with help of QuickBooks Payroll.

You can integrate payment easily through QBs Online without much effort.

QuickBooks helps in maintaining Cash Flows, Balance Sheets, and Profit and Loss accounts.

Invoices can be created and you can easily mail or print them for customers.
As you have seen the overview and features of QuickBooks. It's time to know about Square. Let's see.
What is meant by Square Point of Sale?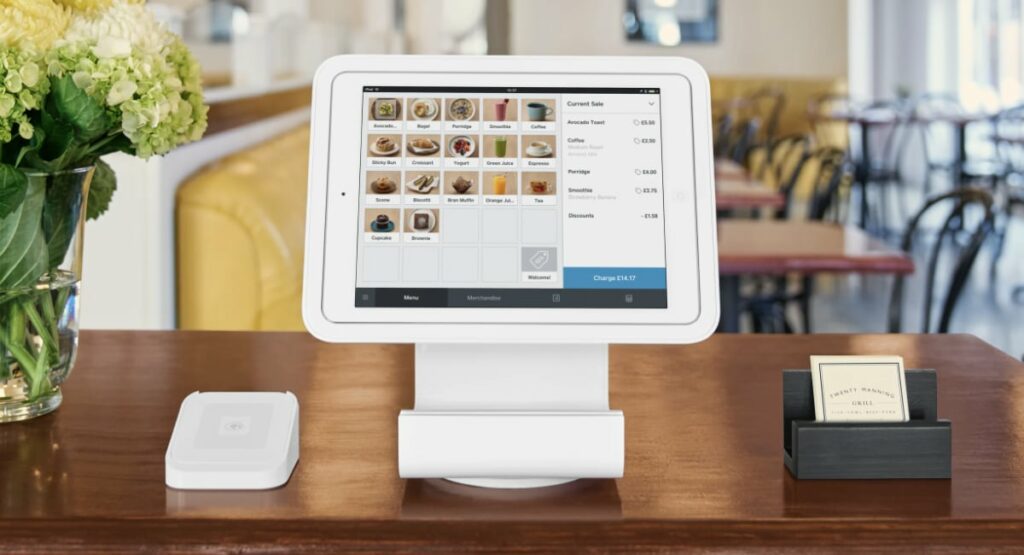 Square is considered a point of sale business that contains a lot of features and it is the best fit for any business type. It helps in analyzing sales and based on that you can make decisions. You can transfer your money offline also as it provides a feature of Offline payment.
Key Characteristics of Square
Square has been widely used by businesses as it offers you various features. Let's look at them:
It is easily accessible if you have a good internet connection.

You can easily make payments even when you are offline.

Offering you better security and user interface.

Built-in such a way by keeping in mind the prospect of the industry so that they can customize it according to their need.

Square provides you with free services like the square POS application, access to a dashboard, and many more.
QuickBooks Vs Square POS Application
Time to decide which is better: QuickBooks pos vs Square based on different parameters:
1. Invoicing and Payment
QuickBooks has an in-built feature of invoice but it requires a subscription while in Square no subscription is needed it is free of cost.
Both QuickBooks and Square support card payment but in Square, you have the feature of Offline payment too.
2. Basic and Advanced Characteristics
Square and QuickBooks both have month-to-month billing features. But Square requires external hardware for making any transactions. Although QuickBooks has its integrated software for transactions.
The setup of Square is simple while QuickBooks has a user-friendly interface and a navigation panel that allows you to go through different features of it.
3. Pricing and Hardware
Square is easy to afford as compared to QuickBooks as it is expensive and the cost is also high. Despite it providing a lot of features, customers avoid using it.
QuickBooks POS hardware is limited and not modern if we compare it with Square which has modern hardware and also easily gets plugged into smartphones and tablets.
4. Customer Support
QuickBooks customer support is not much satisfied as they have divided users into two which are free and paid but customers of Square are quite satisfied with the customer service facility.
5. Tracking of Employees
QuickBooks allows you to keep a track of employees' hours and time spent on particular work. But this feature is not available in Square.
Uses of QuickBooks
Here are the cases where you can use QuickBooks:
When you want to set up a unique processing pricing plan.

You want an account that can easily integrate with QuickBooks.

Working in the service industry where you rely mostly on invoices to collect your payments.
Uses of Square
Following given below the use of Square:
If you are working in the retail industry and want a flexible inventory system.

For running an online business Square is the best platform.

Running a seasonal business and don't want to pay extra fees.

Already a customer of Square so its price and features won't bother you.
Conclusion
We have highlighted you with the overview, features, and comparison of both Square payrolls vs Quickbooks. We hope now you will be able to choose which is better for your business. So try to choose wisely and you can come back to us if you are still in doubt.
Frequently Asked Questions (FAQs)
Q1. What's the difference between QuickBooks and Square?
QuickBooks has its own integration software for transactions while Square requires external hardware for transactions.
Q2. How do small businesses keep track of accounting?
Small businesses should follow these instructions to keep track of accounting:
Select cash or accrual accounting.

Use Digitize receipts with a receipt scanner.

Should open a Business bank account.

Utilize Business credit cards.
Q3. Do I need QuickBooks if I am using Square?
Although Square offers a pricing plan, still you need to have an active QuickBooks Online subscription to make use of its payment service.