QuickBooks Online is delivering more than we can expect. Every business can't afford QuickBooks online so there's one more accounting software that is Xero that allows small businesses to manage their finances and allows integration. As it is not much expensive and also easy to use. Also, it doesn't charge extra for any additional users. But we can't deny the fact that QuickBooks online has all the necessary tools that we want for our business to run smoothly.
In this article, we are going to tell you about both the software's meaning, features, and steps to convert from Xero to QuickBooks online. But for that, read the full blog. So, without wasting any time. Let's begin.
Introduction to QuickBooks And Xero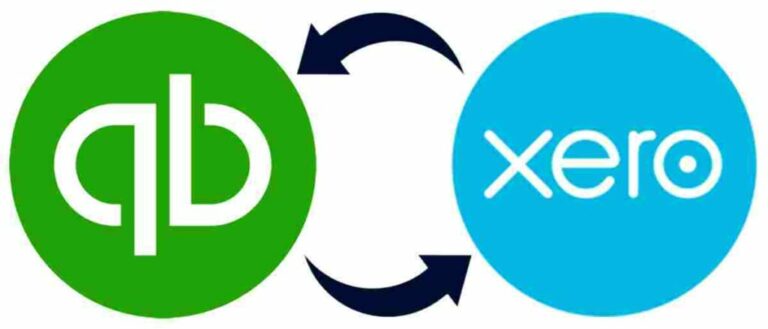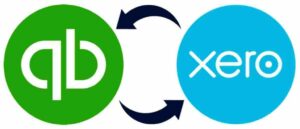 What is QuickBooks?
Quickbooks is developed by Intuit, an American software development company. The main purpose behind this software is to assist small and medium-sized companies in terms of maintaining their accounting and bookkeeping tasks. This software is much renowned all around the globe because of its user-friendly interface and cloud-based software. These features help users to access their data from anywhere, anytime, and on any device as this software is also responsive for mobile, tab, and web.  You can perform almost every accounting task on QuickBooks such as payroll management, bill payments, track inventories, a reminder for future payments, and much more. Most of the tasks this software automatically does on its own without any human interference.  
What are the Capabilities of QuickBooks?
As above we have explained to you in detail about QuickBooks. Here we are mentioning some of the capabilities :
It helps in keeping track of your employee's time and expenses.

You can make online payments.

Helps in creating invoices and you can either print them or email them to customers.

As you were maintaining cash flow activities in QuickBooks you can print financial statements of your business that provide you with useful information about the condition of your business.

With the help of QuickBooks, it is possible to calculate payroll automatically and it will reduce the chance of any error.


Also Read- Resolve QuickBooks Payroll Error PS077 in Easy Steps
What is Xero?
Xero is a software developed by Rod Drury and Hamish Edward under the company name Accounting 2.0 based in Wellington. This software is designed for small and medium-sized companies to maintain their accounting and bookkeeping tasks. It has millions of users around the globe because it also has cloud-based software like QuickBooks. Through Xero a user can perform multiple tasks under one roof such as invoicing, account payable, expense claim, purchase order, accounting, and management reporting, fixed asset depreciation, and many other activities. It also has mobile accessibility.     
What are the Capabilities of Xero?
Here are some of the capabilities of Xero that you should know so that you can use it more effectively.
It is a cloud-based accounting software so all you need is a good internet connection and you can access it from any device and from anywhere.

You can customize it according to your need by adding new add-ons.

Xero is user-friendly software and gives three subscription levels and from that, you can choose what suits you.
This software is safe and secure. As not everyone gets access to open company files.

With the help of Xero, your accountant doesn't need to take a lot of pressure to fill the taxes. Only login is required.
As the above definition of both software signifies that both software is more likely similar to each other. But, if you are the one who switched your accounting system from Xero to QuickBooks and wants to transfer data for the same, then you are at the right place to know how to do it in no time without much hassle.
Things to Keep in Mind before Converting Xero to QuickBooks 
Before converting from Xero to QuickBooks you should keep some points in mind. 
If you were using cash basis accounting then you should migrate to QuickBooks online directly after the close.

Try to create a proper backup of your Xero data file so after conversion it is easy for you to review it.

You need to cancel your subscription and make a new account as the conversion is not possible if later has existing data in it.

Make sure to reconcile all your bank and credit card accounts to the recent statement and make note of the remaining balance as you will need it when you will prepare a reconciliation statement in QuickBooks online.
How to Convert Xero to QuickBooks Online?
Here are the steps that you should follow to convert Xero to QuickBooks:
Step 1: Import Payroll and Bank Transaction
With the help of the Employee Importing feature within Payroll Settings, you will be able to import employee data stored in Xero.
Step 2: Convert Xero Account Chart
This chart of accounts is used to record transactions of certain types. With the help of this, you can make detailed reports.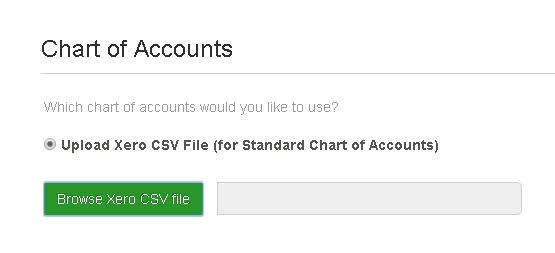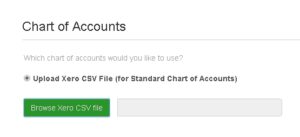 Go to the Accounting option and choose Advanced.

Then select Chart of accounts and tap on Import.

After that click on Xero if you are using the Xero accounts template.

Now, if your file includes balances then enter your conversion date.

Once done locate your saved file on your PC.

Lastly, hit on import and a summary will appear showing all new accounts.
Step 3: Import Customer and Vendor Details in QuickBooks Online
For conversion, you need to import your customer and vendor data into QuickBooks online. 
1. Import Customer data in QuickBooks Online:
Firstly, you need to sign in to QuickBooks and choose the Gear icon.

Then click on Import Data and tap on Customers.

After that select CSV or Excel file and navigate your Outlook CSV file.

At last, if any data is missing you will get a warning msg. 
2. Import vendor data in QuickBooks Online
Start QuickBooks Online and choose Expenses then tap on Vendors.

After that go to the Vendor Center and hit on New Vendors.

Click on Import Vendors.
Step 4: Import Products and Services into QBs Online
By following the steps you can import your products and services to QuickBooks online:
Log in to QuickBooks Online.

Then choose Settings and click on Import Data.

After that choose Products and Services and select Browse to upload the file.

Click on Next and now map your information.

Tap on Overwrite all values for each product or service.

Lastly, hit on Import.

Also Read, How to Convert Quicken To Quickbooks?
Step 5: Import Invoice and Bill Transactions from Xero
Here is what you should do to import invoice and bill transactions from Xero to QuickBooks online:
From the Business option choose Invoices.

Then tap on Import and select Browse.

Click on your saved CSV file.

Now, choose if you want to update your address details or not.

Select prices in the UnitAmount column and press Import.

Lastly, review import messages in Xero.
Lastly, after done with all the steps you can verify the result. In that, you only need to compare the result with the original file.
Wrap Up
We hope that the above information will help you to convert from Xero to QuickBooks online. Every step will explain to you in a very detailed way. But then also you face any issue then we are here to answer your query. You can look at our related posts as well.
Frequently Asked Questions (FAQs)
Q1. What is the difference between QuickBooks and Xero?
QuickBooks is designed in such a way for those who don't have an accounting background whereas Xero is designed for those who have a background in accountants and bookkeeping.
Q2. How to transfer everything from Xero to Quickbooks?
Step-by-step process to transfer everything from Xero to QuickBooks:
Import Customer and Vendor Details.

Import Payroll and Bank Transactions.

Import Products and Services in QBs.

Import Bills and Invoices.
Q3. Is Xero or QuickBooks easier to use?
 Both have their way of use. But QuickBooks online is easy to use as compared to Xero.