Convert Quicken To Quickbooks
Transfer data with successful Conversion from Quicken To Quickbooks.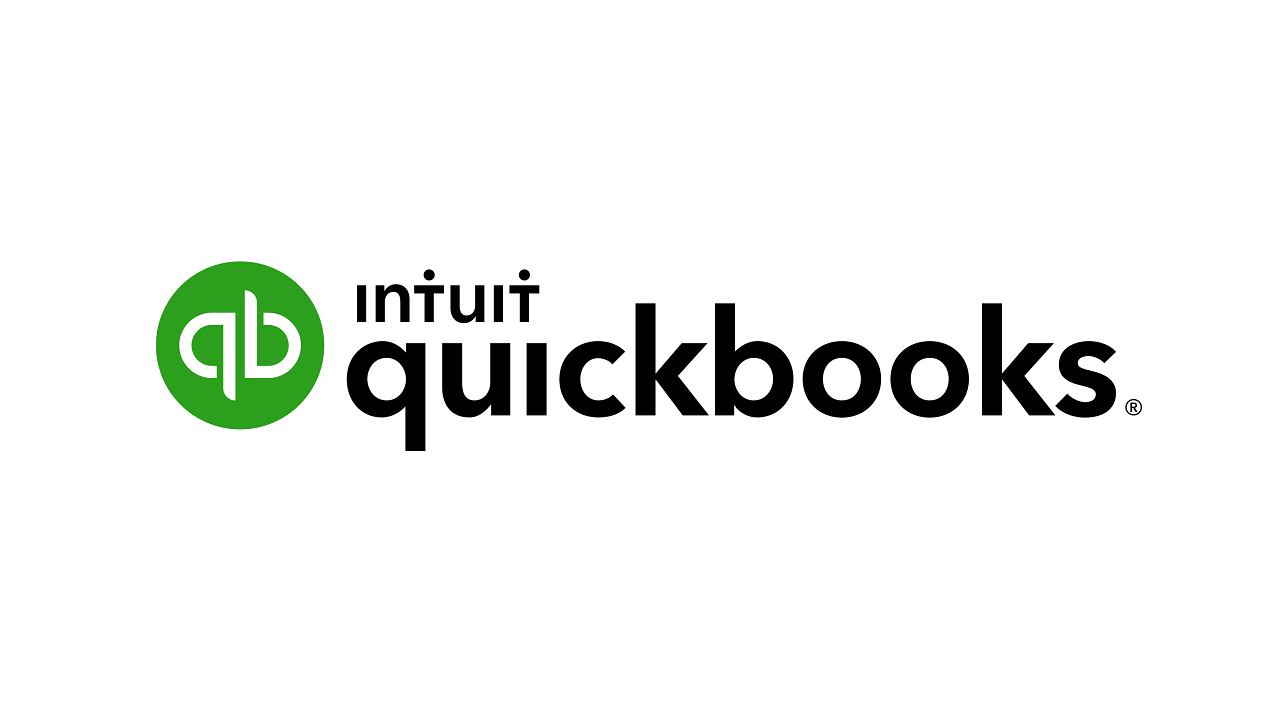 You must be aware that both Quicken and QuickBooks are accounting software. But they are different because of the features they provide. QuickBooks is for small businesses thus it is more complex than Quicken. As Quicken is not very expensive and easy to use. But before converting Quicken to QuickBooks you should know that you can't convert QuickBooks to Quicken.
Read this post to know all the methods that make the conversion process easy and feasible. But first, it is important to take a look at both Quicken and Quickbooks to know their functions and features.
What is Quicken?
Quicken software is a reliable and useful tool for personal finance. With Quicken you can manage your financial and accounting tasks in one place. It is cost-effective. You can use this software on your smartphones and be able to see the full picture of your finances. It is also developed by Inuit so it ensures that all users and consumers are satisfied with its products and services.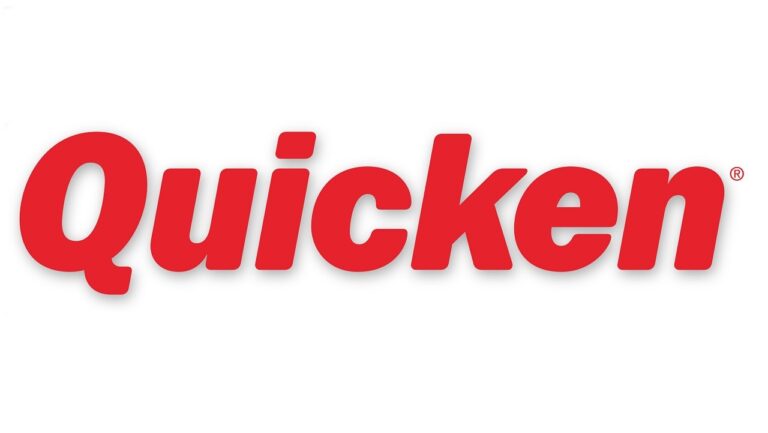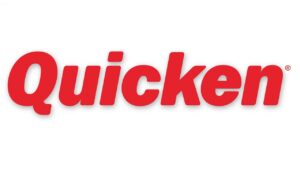 The Capability of Quicken
You can track income and expenses.

It's easy to manage an account as it brings all the money to one place.

With Quicken you can easily estimate the tax refund.

By using the print feature of Quicken you can easily print checks in case users have many checks.
Also Read: Quicken vs Quickbooks: Price, Features and Much More
What is QuickBooks?
QuickBooks is the most widely used accounting software. It provides desktop and online applications along with cloud-based. QuickBooks target small and medium businesses. With the help of this software, you can easily maintain all the functionality. Integration with other applications makes it more unique and it is user-friendly.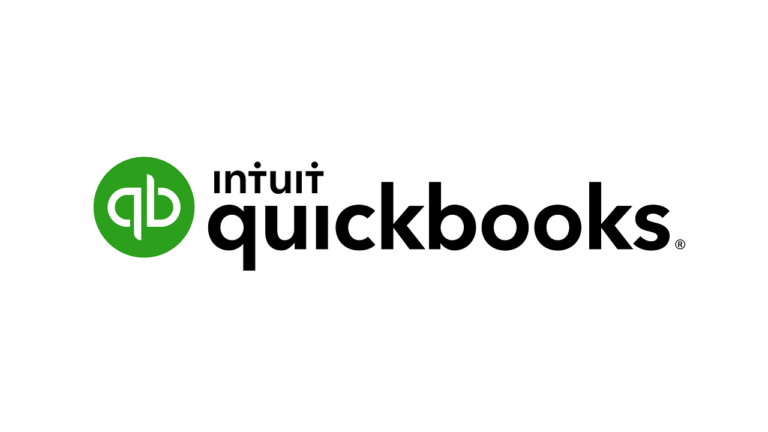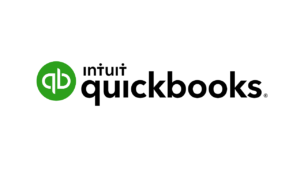 The Capability of QuickBooks
QuickBooks helps in creating invoices.

You can work on a cloud-based interface.

It has a desktop and online version.

You can access QuickBooks remotely.

Online payment is possible.
Important Points You should take into Consideration
Before converting Quicken to QuickBooks there are some points that you should keep in mind. A few of them are given below:
If you are using Quicken software on Mac then you need to convert Mac files into Windows files.

You should be aware of the fact that once you have converted QuickBooks to Quicken then you can't reverse the process.

Always create a backup of your Quicken data that you are converting so that you can use it in Quicken software whenever you need it.
When You Should Use Quicken Converter Tool?
You can easily convert Quicken files to QuickBooks using Utility. But, it is not always possible. Therefore, the users sometimes need to opt for other options like using a convertor.
If you are using the Quicken version then you can use the conversion utility to convert it to QuickBooks.

You can't convert Quicken for Mac data files using any of the methods that are converters or with the conversion utility till you convert them into Windows files.

Use Quicken converter only if you are converting from the Quicken version.
How to Convert Quicken to QuickBooks?
Follow these steps to convert from Quicken to QuickBooks:
Step 1: Use Quicken Converter
Quicken converter helps in converting Quicken Windows files into QuickBooks. For that, you need to first download the Quicken converter tool that matches your QBs desktop version and then install it. To do so follow these steps: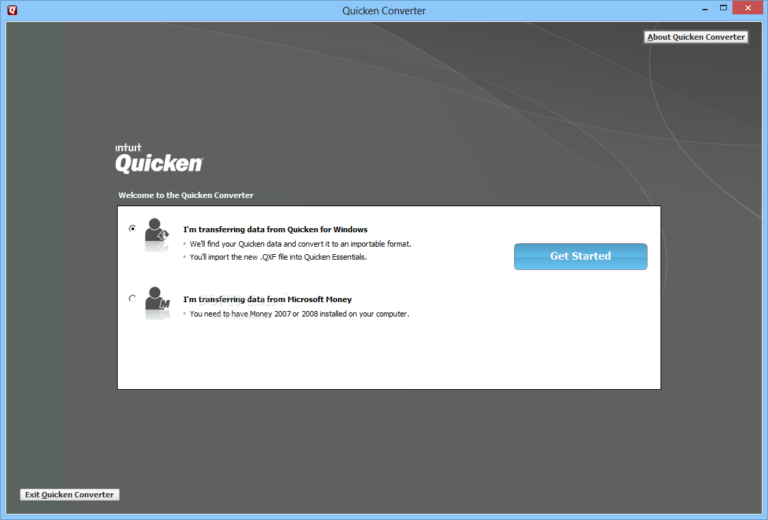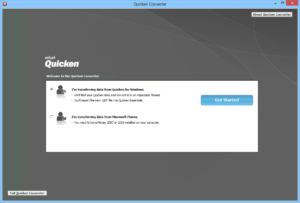 Once you have downloaded the tool press Next.

Then a window will appear just tick on I agree to the term in the license agreement.

After that wait till the installation of the Quicken Converter finishes.
Now, you have installed the software it's time to see the steps of how to use Quicken Converter:
For that select the option I am transferring data from Quicken for Windows.

Then, tap on Utilities and choose to Open a data file located on this computer.

Now, search for the Quicken

file (.QDF) and press on Convert it.

Lastly, save your new Quicken Data file.
Step 2: Use the Conversion Utility
Conversion Utility is an application that opens multiple files and allows users to convert files. Follow these steps: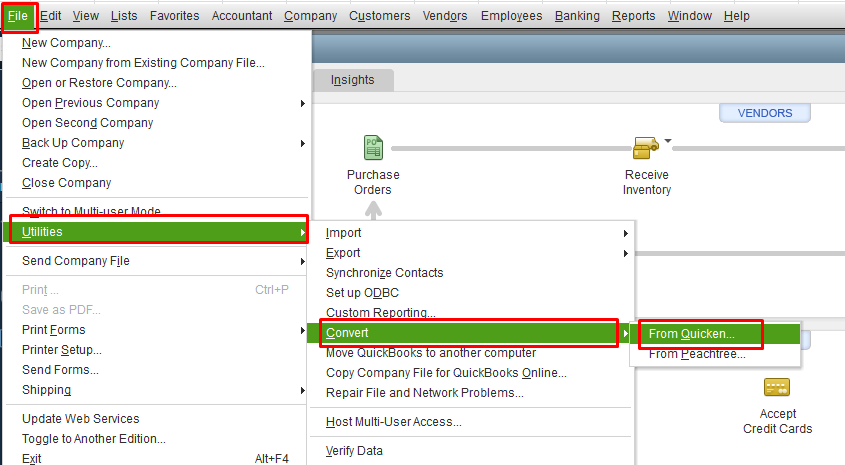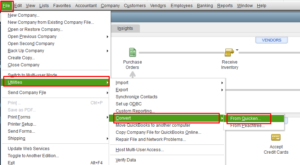 You need to go to File and select Utilities.

Then choose to Convert and tap on From Quicken.

Click on the Quicken file and Conversion Utility will help you to proceed further. 
Read Also: How to Download Quickbooks Accounting Software – Complete Guide
Conclusion
We hope that now you will be able to convert data from Quicken to QuickBooks. This is a very informative guide in which detailed information has been given. If then also you are facing an issue then have a look at our other posts related to it.
Frequently Asked Questions (FAQs)