Get Best Quickbooks Hosting Services
Now Go Easy with Quickbooks Hosting and Use your Quickbooks Desktop Online from anywhere and 24×7.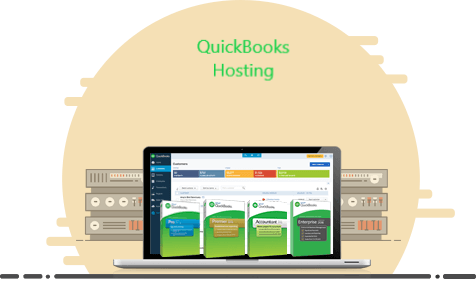 QuickBooks hosting refers to the practice of installing licensed copies on virtual cloud servers of QuickBooks. One of the most popular accounting application deployment methods, QuickBooks cloud hosting allows multiple users to remotely access the hosted application and company files with the same desktop look and features. This service is also compatible with scalability, flexibility and security and offers additional compatibility. Cloud-based QuickBooks offers two hosting options, dedicated or shared. Each one has its benefits.
Modern businesses have an alternative to having an expensive IT infrastructure. Cloud-hosted QuickBooks is therefore a viable option. Cloud-hosted QuickBooks not only helps you save capital but also removes all the headaches involved in the maintenance and management server resources. With cloud-based QuickBooks, data security is also well-covered. Trustworthy service providers that are certified with, SSAE-18, HIPAA/HI-TECH PCI-DSS, and PCI-TECH provide enterprise-level protection, including data encryption, multi-factor authentication, network firewalls, intrusion detection & prevention systems, as well as security for confidential business files and data against cyberattacks.
What QuickBooks Versions Do We Host?
ALL versions of QuickBooks. We support all versions of QuickBooks Pro Hosting, Premiere Hosting, Enterprise Hosting, and Mac. All versions of QuickBooks up to 2021 can be used with our server setup.
Are you interested in learning more about the best solution to your accounting needs? Our consultants are available 24/7 to assist you!

3 Easy Steps to Host QuickBooks
Select a Hosting Plan
->Choose a hosting plan.
->Select a QuickBooks plan according to the number of users. Let us know your storage and RAM requirements and we will recommend a price for you.
Share the License Info
->Share the QuickBooks Details.
->We can host your QuickBooks license in the cloud by sharing your license details with us. Get one from us at a discount if you have not yet purchased one.
Start Using the Cloud Now
-> Get Started Now.
->Enjoy our QuickBooks installation and cloud-based migration services. There is no additional charge for this set-up, & it takes only 90 odd minutes.
Host QuickBooks Desktop: A Stepwise Guide
Getting Started with Cloud Accounting
To install QuickBooks on SOC-2, you must first share QuickBooks' license details.

After that, the QuickBooks Cloud server is configured and the data is migrated to set up the QuickBooks cloud hosting platform.

Thereafter, all QuickBooks users on your team will have access to the application through remote desktop by providing their login credentials.

Two-way authentication and industry-grade security are implemented to provide secure access anywhere, at any time.

RDP Web Connector is used to connect the cloud server to the users' machines, which is configured to log in as per the users' requests.

Thus, the customized QBs remote server can be accessed from anywhere through tablets, smartphones, desktops and laptops, no matter what the operating system is – Windows, MacOS, Android, iOS, etc.

Utilize the RDP shortcut or a web browser to collaborate, share, and access authorized members.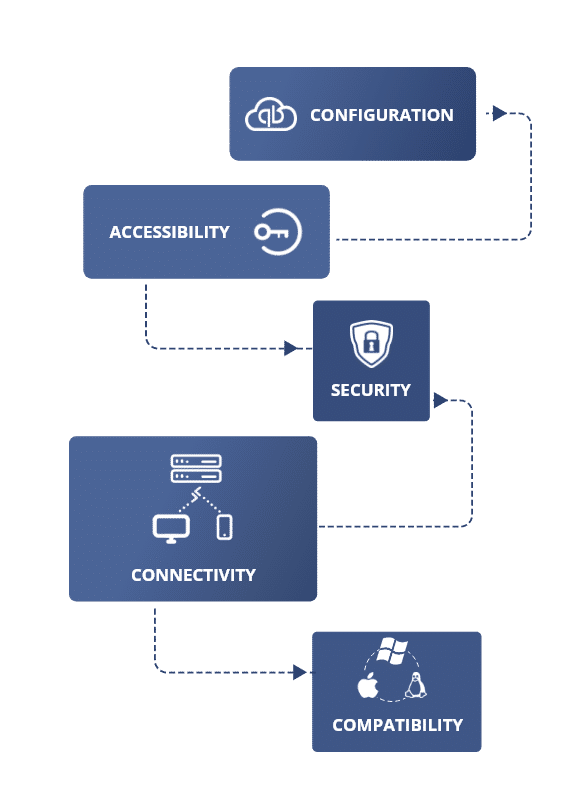 Benefits of QuickBooks Cloud Hosting

Both you and your staff can access the application simultaneously if they have either their own server credentials or shared credentials with limited access.

You can work on fast servers and have instant, seamless connectivity to remote servers. Our servers run at a lightning speed and handle all of our clients' heavy operations seamlessly.

We guarantee the highest standards of security for our services. Our services include both physical and virtual security systems that prevent any threat from getting through the safety's strong walls.

QB hosting is not dependent on you being in the office at all times to complete the work. You can log into QB hosting from any location to start the work right from where it was. We guarantee an always-up server so you don't need to worry about connectivity.

Our highly advanced support team is available all the time to assist you in any kind of irregularities that you might face. If you experience a blunder or are any doubt related to quickbooks hosting, we will be there to connect with you and give you useful insights.

Our team is made up of knowledgeable and experienced staff who can promptly resolve any queries. Our support team is available 24×7 to protect our clients' information. Our clients are guaranteed a well-developed technical system for managing business operations.
Why Choose Us as Your Preffered QB Hosting Partner?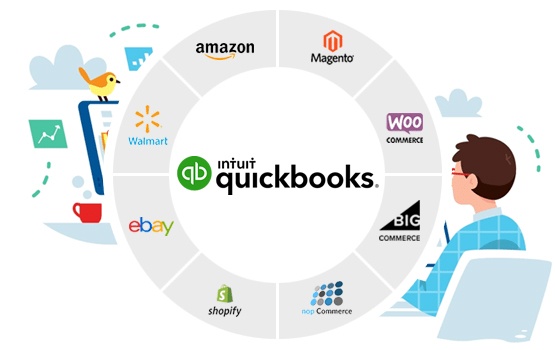 Integrate QuickBooks with more than 180+ Add-ons
Integrating QuickBooks with add-ons like QuickBooks Time and Expensify, Drake Software, Method CRM or Bill.com could slow down the performance of your QuickBooks desktop app.
We strive to provide the best services to help you streamline your business processes. Our unified cloud platform allows you to easily host multiple add-ons for QuickBooks without worrying about performance.
This will make it easier for you to manage your business tasks, such as sales, billing, time tracking, monitoring, and other related areas, and improve your productivity.
Achieve Enterprise-level Data Security
We have taken all necessary security measures in order to safeguard your QuickBooks data. Our SSAE-16 type II (SOC-22) security audited servers with encryption at the end offer maximum protection. You can also get all-around security with other standards, such as multi factor authentication, firewalls and biometric scanning.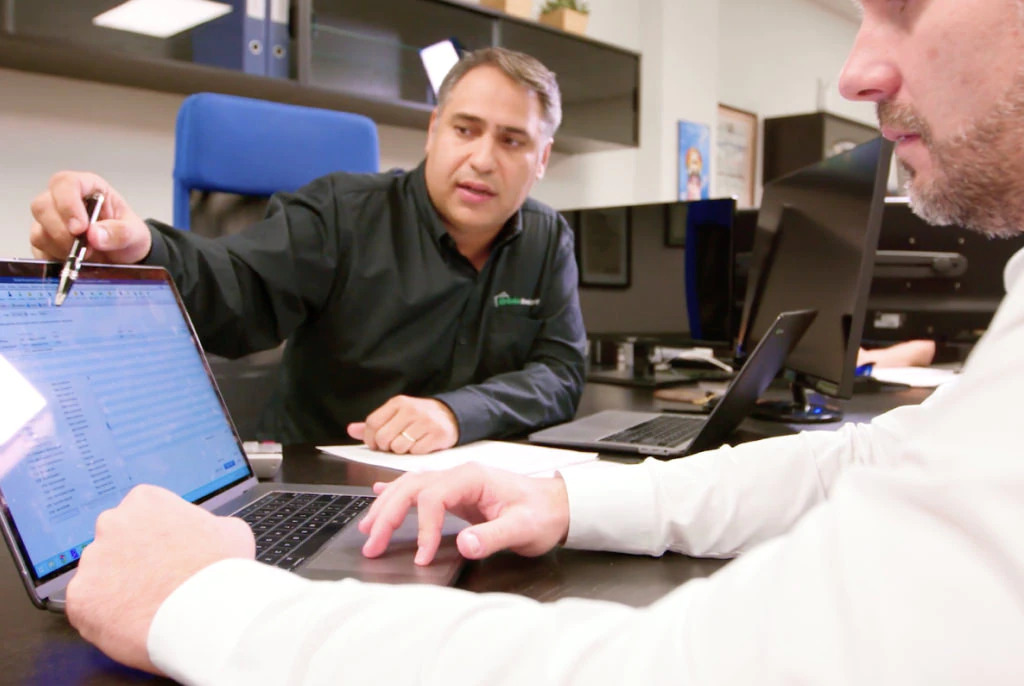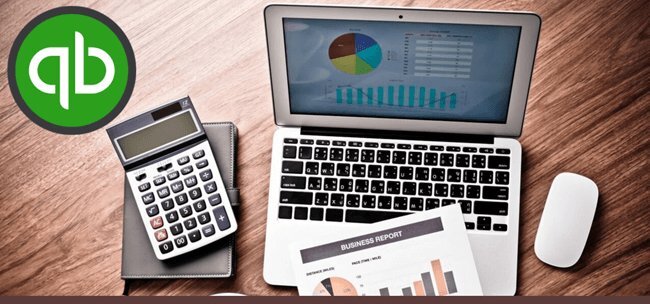 Infrastructure Costs Zero
You can trust us to host QuickBooks and your business data. We offer a secure cloud server that hosts all your applications. The cloud server is also easy to use, so you don't have to hire IT specialists. Our 24/7 customer support is available and you have all-round access to the cloud so that you are always on the right track.
Top Disaster Recovery System
We are different from other QuickBooks Cloud Hosting companies because of our robust disaster recovery system available at no additional charge. Data of clients are stored on multiple servers & in multiple locations. This allows you to quickly recover your data. Your data will be protected in any natural or man-made disaster.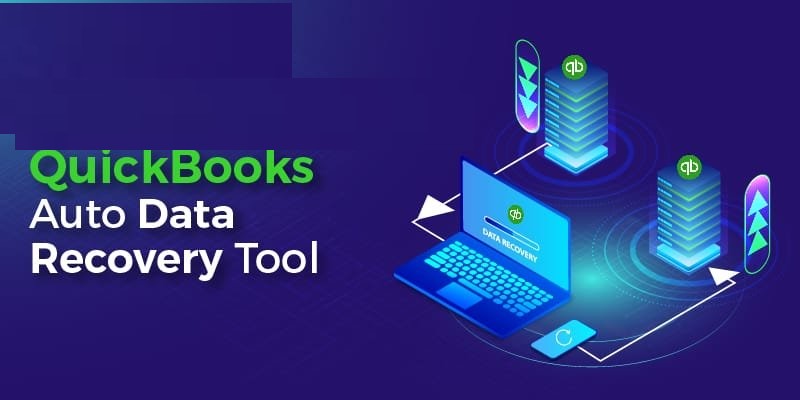 Frequently Asked Questions (FAQs)