QuickBooks Pro Hosting is accounting software that can be used by small and medium-sized businesses. The Pro hosting on the cloud with Avail clouds gets a full-featured accounting application that helps to manage all the finances in a single place. You can protect your data with a robust encryption algorithm and it is backed up with multiple layers of data protection. With Avail Clouds, you can get 24/7 customer support to help. 
One of the most user-friendly, popular, and effective cloud accounting solutions the QuickBooks Pro hosting is the best for small businesses, accountants, CPAs, and non-profitable organizations with limited users.
The QuickBooks pro hosting on HIPAA compliant, SSAE-18 certified data centers means that the security level you get for hosted app and data is the same enterprise-grade security. 
Features of QuickBooks Pro Hosting
You will get the best Accounting solutions.

They managed your tax, payroll, finances. 

There is a 24/7 technical support team for help. 

You can design and create professional quotations. 

They can manage your books anytime by using multiple devices. 

Yearly billings

2 users can use this hosting at the same time. 

You can access the latest released features, security patches, and updates. 

This can automatically backup and recover the data. 

The new feature is- QuickBooks Desktop mobile app-based receipt management. 
Benefits of using QB Pro Hostings on Cloud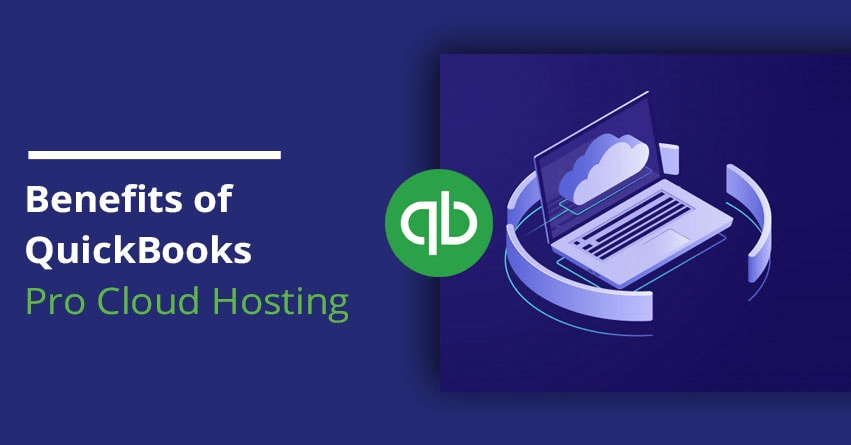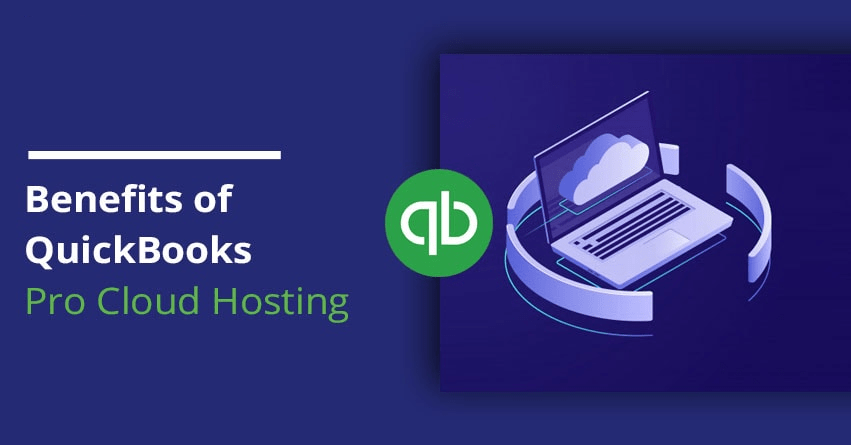 There is a list of the benefits of using the QuickBooks pro hosting on the cloud. Below is the following mentioned benefits are:-
1. Seamless Teamwork 
Seamless Teamwork is provided by the pro hosting on the cloud. It allows multiple users to work on the same file, but the location of each party is completely different. Moreover, both clients and accountants can access the file and make any modification in the contents to that from the different locations and change the devices. 
2. File Sharing without Efforts
It may be tough to collect all the information like sales information, receipts from the banks, depositions slips, etc. and also the files sharing via email. The continuous exchange of emails back will take some time and some mails may be missings.
Now, with the QuickBooks Pro Hosting on the cloud, they can easily access and share the file without any effort. 
3. Backup Data
These are the most effective advantages of using the Pro Hostings on the cloud. Thought that your data is saved with high security and it can not be lost. If the information is missing or lost then QuickBooks pro is already taken its backup and sent it before long because it is recovered. 
4. Accessible
Accessibility is one of the most helpful options to use in QuickBooks professional hosting. All the information will continue to be updated to access. The accessing of data from any location, anytime and any devices make it easy to manage businesses.
Moreover, on the cloud, all the data like sales reports, bank receipts, invoices, and billing are safe and secure. 
5. In Infrastructure Reduces Capital Investments
Managing an on-premise IT team and giving the workspace from the team would result in significant capital investments. Several huge organizations will value the more highly to invest in the IT infrastructure, but it is not the same for small businesses.
With the QuickBooks Pro Hosting on the cloud, small businesses can manage all data in one location without any separate team for it. 
6. Customer Service
Avail clouds is available 24/7 to help you in any case. The support team will always look to fix the issues of their clients. They will make sure that no problems come in the way of your creativity. 
Also Read: How to Resolve Quickbooks Error H303
Security Concerns of QuickBooks Pro Cloud
Before making the cloud move, you need to put some effort to assess the security measures and protocols followed by a reliable Pro server hosting service gives to make sure the protection of business data. 
1. End to End Data Encryption
When it comes to the cloud, make sure that data encryption is paramount to fix unauthorized access to sensitive business information. Sagenext has 256-bit encryption that helps to enhance data privacy and security. 
2. System Updates
The software or operating system needs to upgrade from time to time, which can be resolved in-house infrastructure. Sagenext gives timely updates and upgrades to keep the hosting platform up and running. 
3. VPN Access
If there is remote access having a Virtual Private Network in place is great to protect sensitive business data from cyber threats. QuickBooks Pro the cloud-based gives you secure VPN access to authorized users for seamless connectivity without any external risks. 
4. Multi-factor Authentication
Multi-factor authentication is an innovative approach to enhance data security. It adds one additional layer of security on logins and make a crucial role in fixing unauthorized access to your hosted platform. 
How to Select the Best Pro Hosting Provider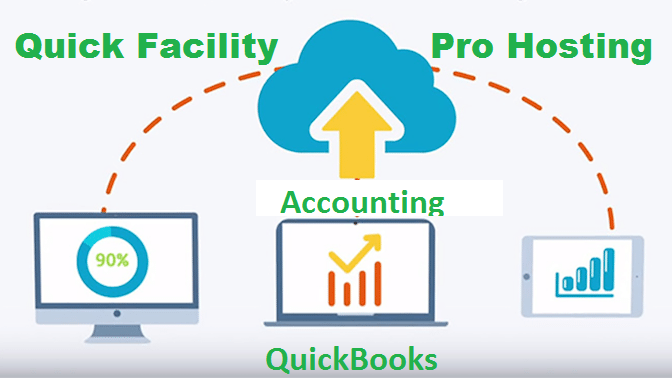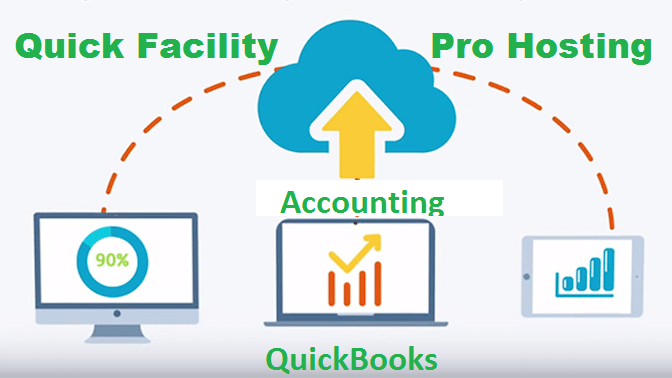 If you want to buy the best QuickBooks Pro Hosting Provider then you have to verify the below mentioned following lists:-
Certifications and Compliances-

You should always search for a cloud hosting company that adheres to standards set by the SSAE, HIPAA, and GDPR Law. selecting a compliant cloud provider can be helpful for you to experience the best of cloud accounting with stringent security. 

Technologies and Service Roadmap-

Secondly, make sure the hosting architecture and the technology resolutions implemented by the cloud provider are oriented with infrastructure and objectives related to the cloud accounting before any other choice. 

Data Security and Management-

 Assess the hosting providers and electronic security measures, security governance, and operations. The provider's security protocols are in sync with the policies of firms and processes to make sure your data are safe. 

SLAs and Contracts-

  There are few hosting providers that give Cloud-based QuickBooks Pro on monthly subscriptions. Also, the terms between you and the service provider are agreed upon and should be clearly highlighted in the SLA. 

Reliability and Performance- F

irstly, ensure that your chosen cloud company has well-defined, documented, and proven processes to deal with downtime. For the high-end performance select the one that has SSD servers with adequate computing resources. 

Plans will be Customizable-

the QuickBooks Pro Accounting plan tailored to your specific business needs that can add more value to your practice. Hence, always select the provider that can customize the QuickBooks Pro cloud depending on your budget and the requirements. 
Also read: QuickBooks Cloud Hosting
Features of Top Hosting Quality
The hosting Quality is affected by several factors that are important during the decision-making. Some of the most important are below listed:-
Uptime Guarantee-

This is the most important factor while selecting a service. It is a time percentage that a hosting service is up and running without fail that they will be up at least that amount of time.

The Quality brands like HostGator and Bluehost offer more than a 99% uptime guarantee.
Load-time-

This is the most important factor for hosting. If your website takes more time to load your page even a drop too long then your business will die before started. To run your business make sure that your hosting service has a fast load time. 
Customer Support-

there is nothing to take lightly because of having issues with your website, you have to ensure that customer service is available, knowledgeable, and easy to work with. 
Location-

The servers and location play a huge part in the speed of your website loading and service. The location of the servers is found in the world that will affect the quality. The servers in substantial locations are close to you depending on your locations. 
Winding Up!
In this article, we discuss QuickBooks Pro Hosting. We hope that all the above-mentioned information will be useful for you to select the best hosting version for your business. If you want to know more about this then check out our other posts related to QuickBooks hosting.