As we can see that cloud technology is increasing day by day. So, now businesses are adopting cloud-based options for QuickBooks. In the present scenario, we have two ways of using QBs on the cloud: QuickBooks Online and QuickBooks Hosting. With cloud-based services, we can complete our work easily. In this article, we will discuss the overall overview of both QuickBooks Online vs QuickBooks Hosting. Let's start.
What is QuickBooks Online?
QuickBooks Online is one of the latest accounting software provided by Intuit for small and medium businesses. It is one of the ideal solutions for those businesses that don't have complicated invoices and don't want to track the inventory. It is different from QBs desktop in terms of user interface and features. Although it offers many benefits after exploring all the benefits then only you should make any decision for your company.
What are the Features of QuickBooks Online?
Here is the list of some of the features of QuickBooks Online:
Multiple device access is available.

You can access QuickBooks remotely.

Automatic backup and real-time multi-user collaboration are also in this online version of QuickBooks. 

In this QuickBooks Online version, you will get the convenience of Add-ons Integrations. 

The prices and charges are fixed by Intuit.
When to Use QuickBooks Online?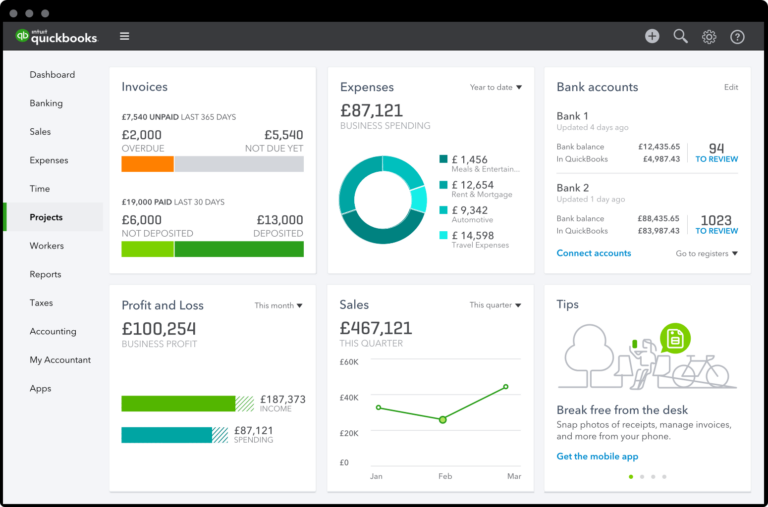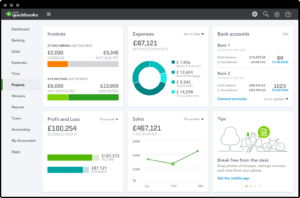 QuickBooks Online will be right for you if you want to access and manage your account from any location.
It doesn't require any software installation. You can use it on your mobile device, PC, or Mac.

QBs Online automatically updates any change that users made without any external factors.

You can set a user ID and password for each person who wants to access your data from any location.
What is QuickBooks Hosting?
QuickBooks hosting is the installed version of QBs desktop network-based cloud server which allows you to access the data or files from anywhere. If you want to enjoy more benefits then you need to move QuickBooks to the cloud. 
What are the Features of QuickBooks Hosting?
The following are the features of QuickBooks hosting:
The prices and charges are managed by the servers.

There is also a shipping manager and 24*7 support is available.

The processing speed of QBs hosting is faster.

It offers better inventory.

You will get a proper and complete QuickBooks Desktop feature in it.

Access QuickBooks hosting remotely. 
When to Use QuickBooks Hosting?


You can use QBs hosting when you automatically want a backup of your data. It is safe and secure.

QuickBooks hosting is more versatile and faster than QBs Online.

 It provides support to all versions that QuickBooks online and QuickBooks desktop doesn't support.
QuickBooks Online Vs. QuickBooks Hosting: Detailed Comparison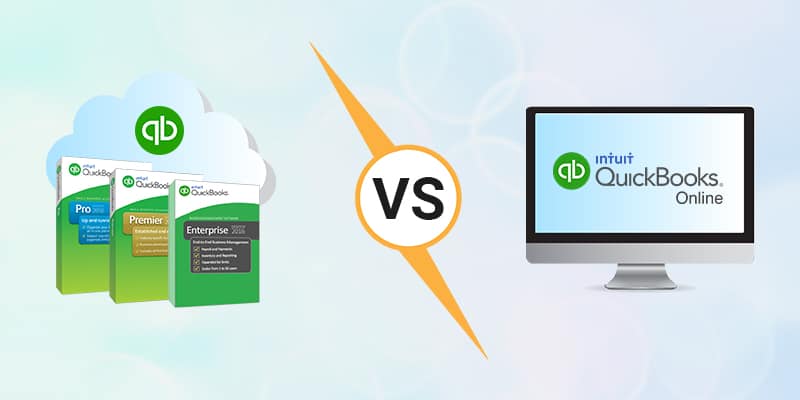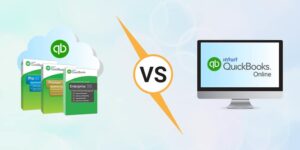 Below is the following list of comparisons between QuickBooks Online vs Desktop:
Setup and Use:

In QuickBooks hosting, a hosting provider will be installed or licensed on your QuickBooks desktop. Then users are able to work on their software.

When setting QuickBooks Online, intuit will copy your QBs data into your online account. They get access by logging into the QBs Online portal.
Support of QuickBooks Version:

QuickBooks hosting supports all versions but QuickBooks Online supports only the online version as it is an independent version.
Customer support:

The QBs hosting provides their customers with 24/7 connectivity support. Even on the weekends and holidays, they provide customer support. QuickBooks Online provides phone support from Monday to Friday from 6 am to 6 pm PST. 
Product Update:

The QuickBooks Online update takes place automatically while QuickBooks hosting updates are handled manually, it depends on whether you update it or not. 
Maintenance:

Both versions of QuickBooks maintenance are similar in this aspect. But, maintenance items are different. In QuickBooks hosting, the provider can handle day-to-day server maintenance while in QuickBooks Online, Intuit maintains its portal and websites. 
License Ownership:

In QuickBooks online, you pay monthly subscription fees to Intuit, and then you are not able to buy the software because it is a web-based service. 

If you are using a traditional copy of QuickBooks Desktop, you can pay at once or have the choice to lease the license.
Similarities between QuickBooks Online and QuickBooks Hosting
There are a few similar things between QuickBooks Online vs QuickBooks Desktop 2021. Follow the below-mentioned points: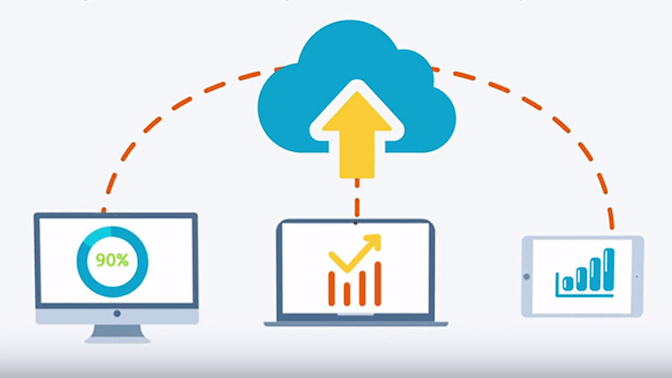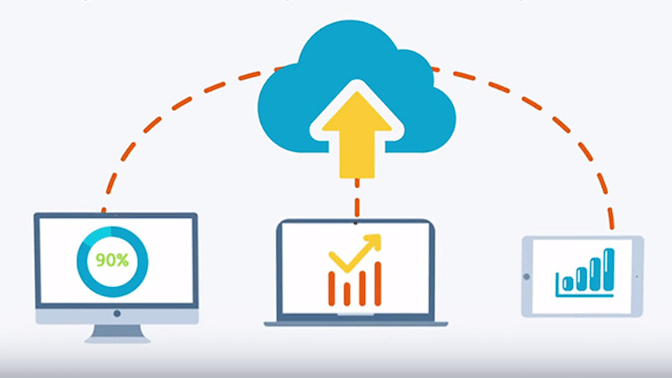 In both QuickBooks hosting and QuickBooks online, the data backup is automatic by their respective service providers.

Both QBs hosting and QBs online give users the best opportunity to access their data and collaborate with other members at any time from any location. 

QuickBooks hosting and QuickBooks online are easy to use and one doesn't have to be an accountant to use either of these versions. 

In each service, there is an ability to integrate with cloud-based accounting software.
Also Read: Quickbooks Connection Diagnostic Tool
Conclusion
In the above-mentioned article, we have discussed QuickBooks Online vs QuickBooks Hosting. We hope that all the information mentioned is helpful for you and if there is any issue related to any topic then you can contact us anytime.
Frequently Asked Questions (FAQs)
Q1. What does hosting mean in QuickBooks?
It simply means that QBs software data files are stored and run on a service provider server.
Q2. Can I migrate from QuickBooks desktop to online?
QuickBooks desktop allows migrating company data to QuickBooks Online. 
Q3. What data doesn't convert from QuickBooks Desktop to QuickBooks?
Only journal entry billable is not converted from QuickBooks Desktop to QuickBooks.