Suppose you were traveling and in the middle of it you want to use QuickBooks software or any file then with the help of QuickBooks Enterprise Hosting you can access the software. It acts as a virtual platform that helps to increase productivity and helps in running a business smoothly. So if anyone is outside the location then it is very easy to share any information as it is a cloud-based service. No need to tell one by one the same information.
In this article, we were going to discuss various aspects of QuickBooks enterprise cloud hosting so that you can use it in your business and make the right decisions. We think it's time to get into the details of it. Let's begin.
What is QuickBooks Enterprise Hosting?
QuickBooks enterprise hosting on the cloud makes it easy for you to track, organize, and analyze your data. It allows you to access accounting data from anywhere only if you have a good internet connection. The QuickBooks enterprise with cloud hosting helps in keeping data files secured. It is good for those businesses that make decisions based on data regarding their products and services.
Features of QuickBooks Enterprise Hosting
To understand it better you should know the features or benefits that it offers:


Making your business secure is very important and QuickBooks enterprise hosting has implemented advanced security methods. It will provide password protection, and firewalls that protect your data.

With the help of hosting QuickBooks, enterprise businesses are able to run their operations remotely and get access whenever they need them.

It provides an uptime guarantee so that your business will always be up and running smoothly. 

Multiple integrations are allowed with different applications that help in improving efficiency and accuracy.

Due to a centralized workspace, multi-users can access the same file and they can work from any location to achieve the objective of the business.
You may also like: Troubleshoot QuickBooks Script Error- 8 Easy Methods
How to Install QuickBooks Enterprise on the Server?
Here are the steps that help you to install QuickBooks Enterprise on the Server:
Firstly, you need to close all running programs including anti-virus.

Then tap on the file you have downloaded and follow the on-screen instructions.

Once you reach Choose Installation Type you have two options:

Select Express to let the installer make the best choice or 

Choose Custom and Network to customize the installation.

Now, you have three choices of how you want to install QuickBooks:

I will use QuickBooks but my company file is located on a different computer.

I will use QuickBooks on this computer and also store company files here only.

Not using QuickBooks on this PC but storing company files in it.

Continue following on-screen prompts till the installation is not done.

Lastly, launch QuickBooks Database Server Manager.
How to Add Hosting to QuickBooks Desktop Enterprise?
Follow the steps to add hosting to QuickBooks Desktop Enterprise: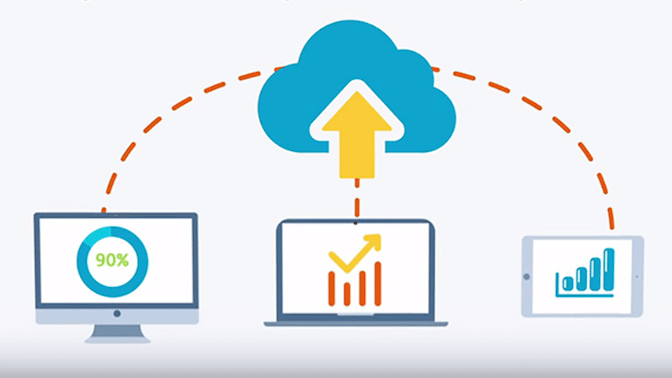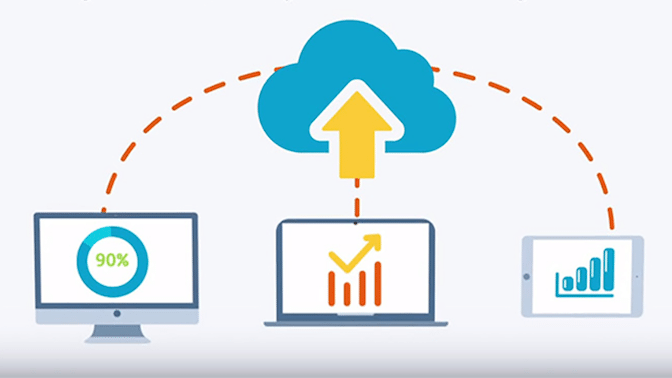 First, you need to choose a hosting provider that matches your preferences. The preferences can be:

Performance of the server

24*7 Support

Uptime Guarantee

Pricing should be flexible.

After this, you will get a license from the QBs Enterprise team.

Then it will start to migrate your data and set up your system.

Now, you have to enter credentials to get access to QuickBooks enterprise with hosting.
Finally, you can access the application and data through a web browser and the rest will remain the same.
How to set up QuickBooks Multi-user Hosting?
Do the steps mentioned below to set up QuickBooks Multi-user Hosting: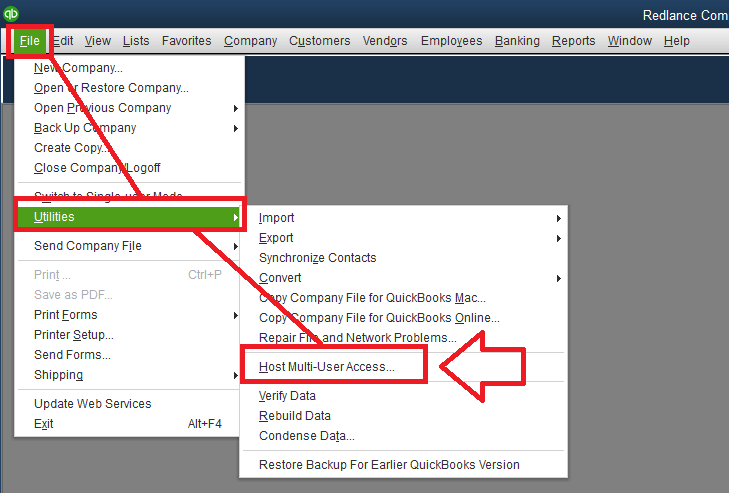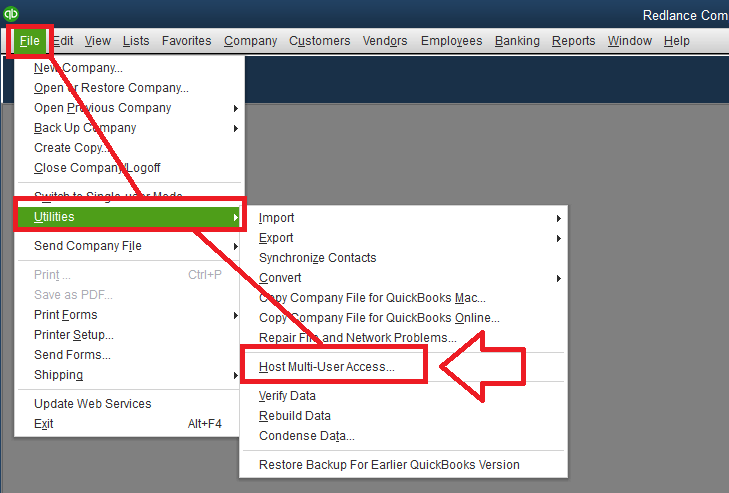 Go to QuickBooks Desktop.
Then tap on the File option and select Utilities.

After that choose Host Multi-User Access.

At last click on Yes to confirm.
Also Read: QuickBooks Cloud Hosting
Conclusion
We hope that you find this article insightful. We have tried to mention all the details about QuickBooks enterprise hosting so that you can use it in your business and be able to achieve your goals in less time. You can reach us at any time with any questions.
Frequently Asked Questions (FAQs)
Q1. Is QuickBooks Enterprise web-based?
No, QuickBooks enterprise is not web-based but Desktop based.
Q2. How does QuickBooks enterprise cloud work?
QuickBooks enterprise cloud-based hosting allows you to install QuickBooks desktop on the third-party server but with a good internet connection.
Q3. How do I access QuickBooks Enterprise remotely?
Follow these steps to access QuickBooks enterprise remotely:
For that, you need to get a QuickBooks Enterprise License.

Then select a Reliable Cloud Hosting Provider.

After that sign in to the portal.

Lastly, you can access QBs enterprise remotely.
Q4.Can you use QuickBooks over VPN? 
If you are trying to use QuickBooks over VPN then it might be possible that you are taking the risk of corrupting data files.