QuickBooks cannot communicate with the company file or a QuickBooks firewall error occurs when the firewall interrupts the working procedure. You may encounter it during updating or running the QuickBooks software. Moreover, accessing the file in multi-user mode can also lead to an issue. 
Many users also reported the issue while updating the Windows operating system. It might be happened due to some kind of technical glitches. QuickBooks is prone to bugs and issues so receiving this error is quite common. As a consequence of the issue, the user cannot easily get back to their company file and QuickBooks software. 
It also resists the software communicating with the QB file. Well, the firewall is not the only prime cause that brings obstructions to your working procedure. There are many more hidden inside the system. Go through the full article to learn what they are. Also, learn more about this issue. 
What is QuickBooks Multi-User Mode Firewall Error?
QuickBooks firewall error is a common error that is generally encountered by many QB users. This error interrupts the QB users while accessing QuickBooks company files. Basically, when this error occurred it indicates users to configure the firewall software.  
When this error arrives, a dialogue box with an error message pops up on the screen and crashes the currently open windows. This error message states: "It appears that the Quickbooks software on computer OWNER-PC is set up to allow shared access to the company file, but the Quickbooks software on your computer is unable to communicate with it."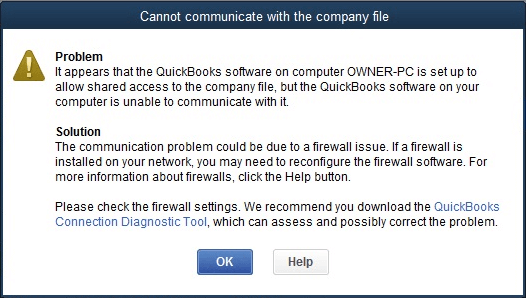 Moreover, the text contains the solution that involves a reconfiguration of the firewall on the network system. Not only this but the user is also recommended to examine the firewall settings through the QuickBooks connection diagnostic tool. This issue may also deny you access to the company file and result in QuickBooks won't open. 
Well, the post below contains all the possible solutions including those that appeared with the error text. So, let's move and learn. Also, check out the causes of the issue.
Factors That Cause the QuickBooks Firewall Error
Lots of factors can make you face this error. Some of them are given below: 
Improper configuration of the installed firewall. 

Not using the newest release of firewall on your device. 

DNS settings are not appropriate. 

The system has an outdated version of the QuickBooks desktop. 

QBDBMgrN used for multi-user mode is not running. 

Improper folder permissions obstruct the sharing path. 

The server connection has been lost. 

.ND files are damaged and missing. 

Some connectivity issues within the system. 
You May Also Like: How To Update Quickbooks- Get Latest Tools and Features
The possibility of resolving this error goes high when you have acknowledged all the hidden factors and causes.
Essential Points Before fixing QuickBooks Firewall Error in Multi-User Mode
Here are some of the points that are necessary before looking into the fixes:
Make sure to use the same QuickBooks DBSM as that of your QuickBooks version.

Download QBs Database Server Manager.

Use the license of QBs for multiple users.

.You should use one system requirement that can be used as a QBs server.
Methods to Fix QuickBooks Multi-User Mode Firewall Error
Execute the solutions as given below and resolve the error issue:
Method 1: Use of Database Server Manager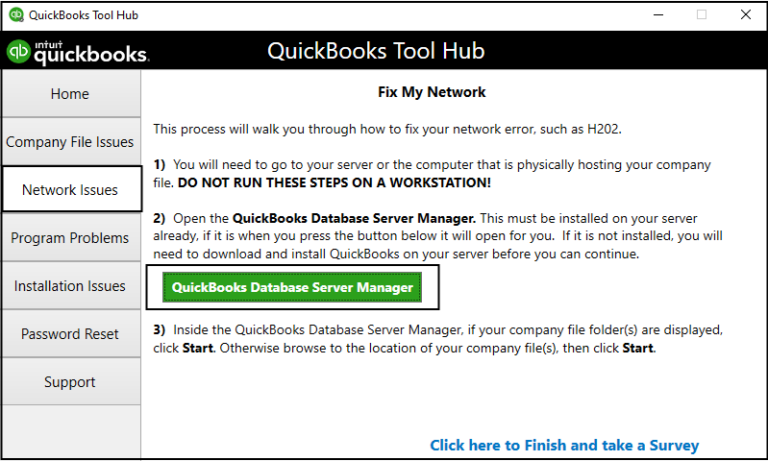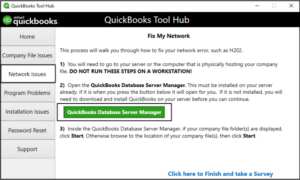 It helps you to share your company files with other computers on your network. You can also monitor your multi-user network.
Tap on the server computer and open the Windows Start option.

Enter Database in the search and hit on QuickBooks Database Server Manager.

Now, click on the Scan Folders option.

Choose Browse and press OK once done.

Lastly, Start the Scan.
Method 2: Run QuickBooks File Doctor Tool
QuickBooks file doctor tool helps in fixing most of your issues like internet connection, or issues related to Windows. So be it QuickBooks cannot communicate with the company file, QuickBooks multi-user mode firewall error, or Windows firewall is blocking QuickBooks error QuickBooks database server manager, you can use the steps given below to resolve this issue.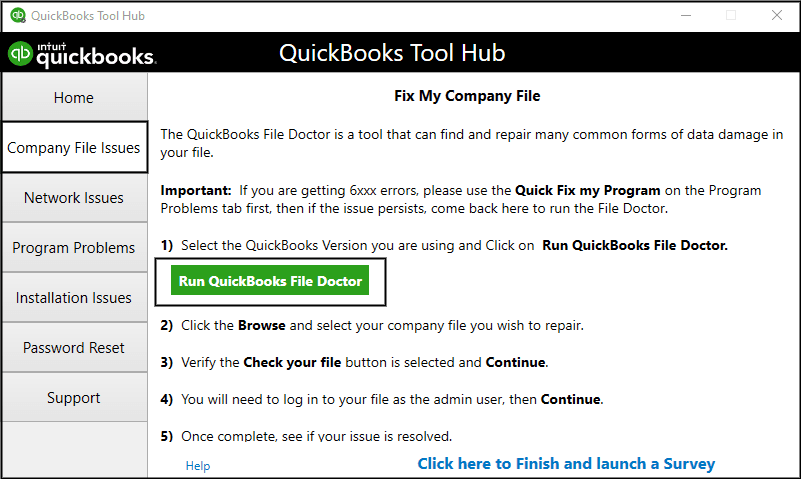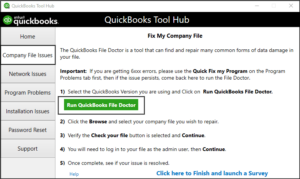 Access the QuickBooks File Doctor Tool.

Select your company file and hit on Check.

Now, click on Continue and enter your QuickBooks credentials.

Lastly, hit on Next.
Method 3: Stop Hosting on Your Workstations
Hosting allows you to access your QuickBooks software from a cloud server where your files are stored safely.
Firstly, open QuickBooks.

Then tap on the File option and choose Utilities.

After that see if the Multi-user option is already off and hit on Next.

Now, check if Hosting Multi-User Access is enabled.

Lastly, click on Stop Hosting Multi-User Access to turn it off.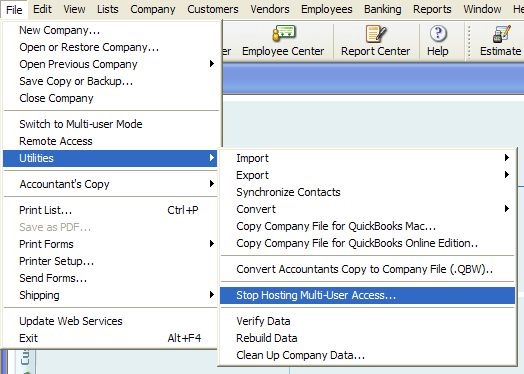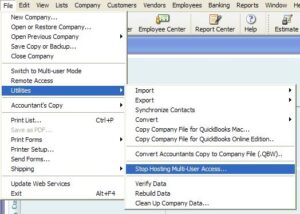 Method 4: Update Windows to the Latest Release
Keeping your windows up to date helps you to work smoothly. This will also help you resolve firewall error in QuickBooks networking.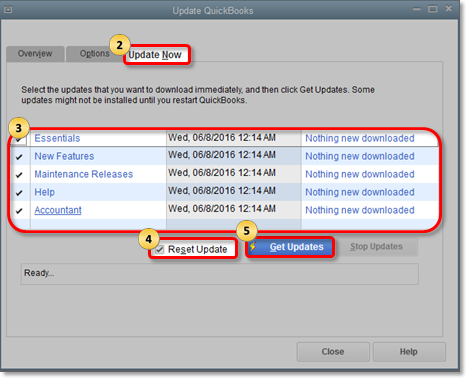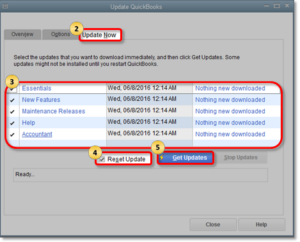 Tap on Update Now and click the updates you want.

After this hit on getting Updates.

At last, restart QuickBooks and a window will appear asking if you want to install an update now or later.

Go to QuickBooks, select the Help option, and choose Update QuickBooks.
Method 5: Ensure QuickBooks Services are Running
It might be possible that you will get this error because you haven't checked whether your QuickBooks services are running or not. Maybe this is why you are getting the QuickBooks error message about a firewall. Use the steps given below to fix this.

Enter Run in the Windows search bar.

Then type services.msc and in the Services window click on QuickBooksDBXX on the list.

Now, the quickBooksDBXX properties window will appear, and choose Automatic as Startup Type.

Select the Recovery option and restart the service from the drop-down menus.

Lastly, tap on Apply and press OK to save changes.
Method 6: Edit Network Settings in Windows 10
Sometimes this might also happen that you are getting a QuickBooks firewall error on one account but can access another, for this, you will need to edit your network settings. To edit network settings in Windows 10 and resolve QuickBooks Firewall Error in multi-user mode, you can follow these steps:
Open Network and Sharing Center.
Click on "Change adapter settings."
Right-click on the network connection you are using (Ethernet or Wi-Fi) and select "Properties."
Locate "Internet Protocol Version 4 (TCP/IPv4)" and click on "Properties."
Ensure that "Obtain an IP address automatically" and "Obtain DNS server address automatically" are selected.
Click "OK" to save the changes.
Restart your computer and test QuickBooks in multi-user mode.
Also Read: How to Configure QuickBooks Firewall Ports: Complete Guide
Conclusion
In this article, we informed you about the QuickBooks company file firewall error. We told you everything from what this error is to how to fix this error with some of the easiest tips and tricks. We expect that you are now able to fix the QuickBooks firewall error. Our team is here to assist you if anything arises. Please contact us if you have any questions or problems related to QuickBooks. You only need to trust You only need to put your trust in our team of highly qualified experts in QuickBooks.
Frequently Asked Questions (FAQs)
1- How to fix 'cannot communicate with the company file due to firewall' in QuickBooks?
You can fix the issue in several ways. Like: 
Updating QuickBooks. 

Running QuickBooks file doctor. 

Verify hosting. 

Creating.ND file. 
2- How can the QuickBooks tool hub help in resolving QuickBooks firewall error?
QuickBooks firewall error occurs due to connectivity issues. So, make sure to download the QuickBooks tool hub 1.5.0.0 to access tools like QuickBooks file doctor and QuickBooks database server manager. These two tools ensure the connection. However, if you don't want to download the QuickBooks tool hub to resolve the issue of Windows firewall is blocking QuickBooks then try to use the QuickBooks connection diagnostic tool. The official download link for this tool is presented on Intuit's site. It is yet another best tools that is built to improve QuickBooks access in multi-user mode. 
3- How can I disable QuickBooks to access the Internet?
Firstly, just open QuickBooks

Try to sign in with proper admin credentials. 

Hit the Help menu. 

Later, click Internet connection setup. 

Just choose "I do not have an internet connection"

Lastly, hit OK. 
4- Can I allow QuickBooks through the firewall?
Yes, you can allow QuickBooks through the firewall by manual configuration of the firewall. Move towards the steps below to do so. 
Visit the Windows Search panel. 

Type Windows firewall there. 

Now, just hit enter to access the same. 

Click on the Advanced Settings button. 

Subsequently, you need to perform right-click on the Inbound Rules. 

Thereafter, choose New Rule. 

After that, hit Port. 

Choose Next. 

Select the TCP as well. 

Just provide the relevant ports for the software inside Specific local ports. 
5- At what time do QuickBooks firewall error occur?
You can encounter the QuickBooks firewall issue while conducting the tasks given below:
At the time of updating QuickBooks. 

Windows Update

While working on the QuickBooks software. 

During establishing a connection in a multi-user environment.