When it comes to managing accounting and bookkeeping of companies efficiently, then you will come across only two software i.e. Quicken and QuickBooks. If your organization has been using Quicken but for some reason is transitioning to QuickBooks to enhance the business growth, then your search finally ends over here. Now you don't have to worry about losing your crucial Quicken data. The QuickBooks program offers a conversion tool to enable users to share the data from convert Quicken to QuickBooks.
The software company Intuit offers a free program known as Quicken Converter which is used to convert Quicken file to QuickBooks. This is because Quicken and QuickBooks are ow separate companies now and Quicken Support can't assist this process.
If you are also someone with a question like how to convert Quicken to QuickBooks then make sure to read this productive post till the end. 
Quicken and QuickBooks: What is the Difference?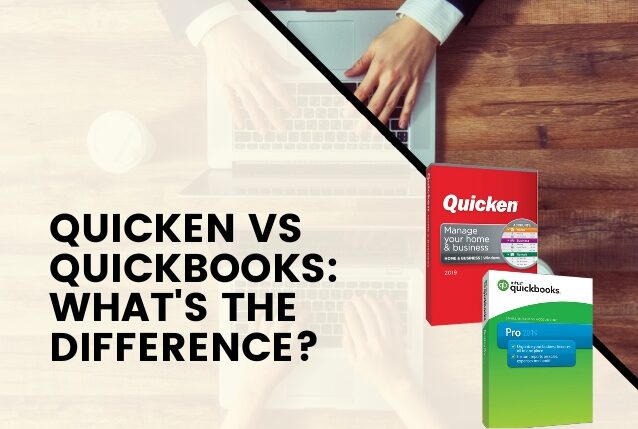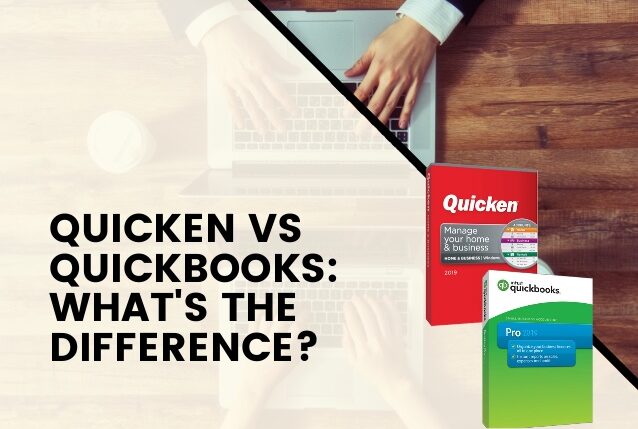 Both software has been designed by the software company Inuit only. But now they are separate companies do not get confused between the two. The major fact that draws a line between the two is that the QBs were developed with the purpose of helping small to medium-size business owners and Quicken to maintain personal finances. It assists the users in maintaining rental businesses and side businesses.
Features of QBs Software:
Income tracking

Invoices generation

Easy Online Payments

Timely reminders of Payments.

Transactions are automatically sorted in the tax category.

Customized reports.

Tracking of cash flow as well as income.

Calculation of employees' salaries.

Printing checks for tax returns.

Profit and run statements.

Availability of customer support via phone, email, live, and chat.
Features of Quickens
Different sections for Rental and business.

Customized invoices.

Easy emailing of rental and business reports.

Custom rent reminders.

Rental rates and income can be tracked.

Customer support is provided through phone, email, and chat.
Now you must have understood that the software company Intuit has offered more features in Quicken for maintaining a rental business professionally.
Points to Note Before using Quicken Converter Tool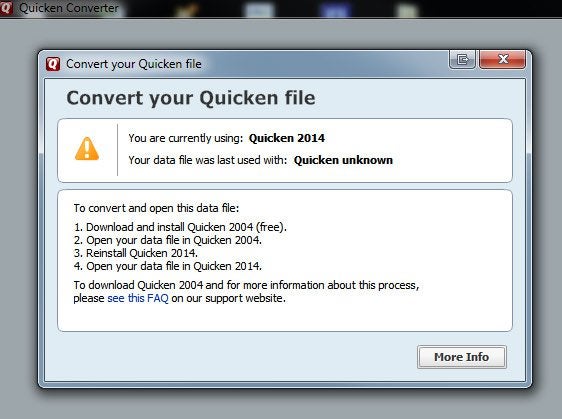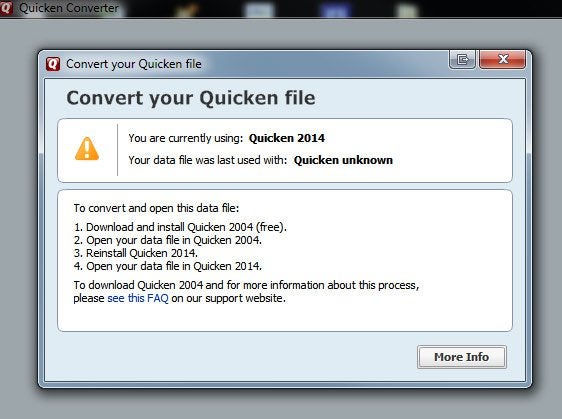 To use the tool efficiently, it is important for you to keep some points in mind to avoid any unwanted situation to happen. 
This procedure is irreversible which means you can't convert QuickBooks to Quicken. Once you convert your Quicken file to QBs then you can't reverse the process. You won't be able to use those files in the software Quicken again because both software is now separate companies now. 

Create a data backup before conversion to avoid your data from getting corrupt or lost.

If you are a Mac user who needs to convert the Mac files then it is possible to do it but the process is a little time-consuming. You have to convert the files first into Windows files because Quickens can't convert Mac files.
When to use Quicken Converter Tool?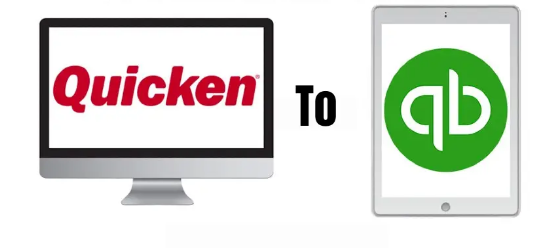 Although the easiest option for conversion is using "Utilities." But due to several possible reasons like "Using different versions", this option could not help you. In that case, using Quicken Converter Tool should is recommended. Remember, if you use different versions of Quicken and QuickBooks then you have to use Quicken Converter Tool only.
We have an example to remove your confusion: If Quicken and QBs in the system are of similar visions then you don't have to use QuickBooks Converter Tool. But if you want to convert a Quicken 2017 file into QuickBooks 2018 version, then you must use the tool. 
Way to convert the Quicken files to QBs for Mac Users – To convert Mac files from Quicken to QBs, will take more time on the system as it is a lengthy process. Mac users first have to convert the Quicken Mac files to Quicken Windows Files and after that, they can use the QTC.
Steps to Convert Files via 'Utilities'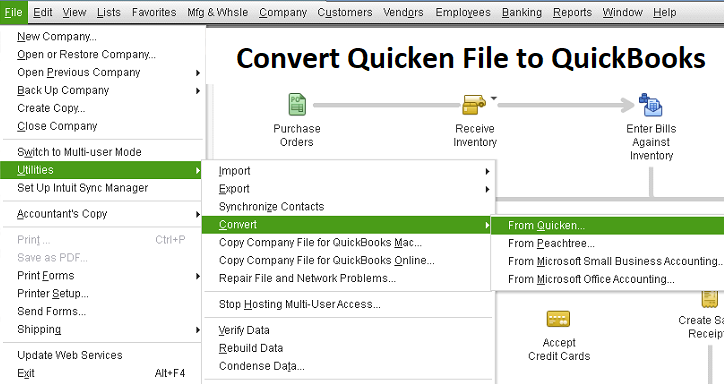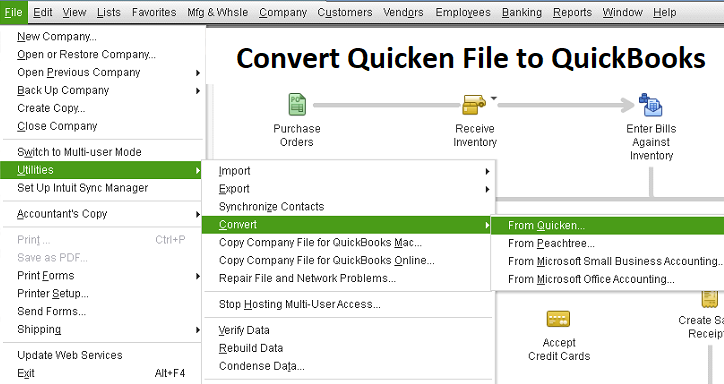 Users can convert the files using the in-built option "Utilities."  but you have to follow the steps one by one.
On your system, Open QB and select the 'Files' option available in the top bar menu.

Click on the 'Utilities'.

Now go to Convert<From Quicken.

Give your file a location and then open it.QDF on your computer.

Now, your screen will show some instructions, follow them one by one.  
You Can Also Read, How To Use QuickBooks Auto Data Recovery Tool?
Steps to Convert Quicken Files to QBs Through Quicken Converter Tool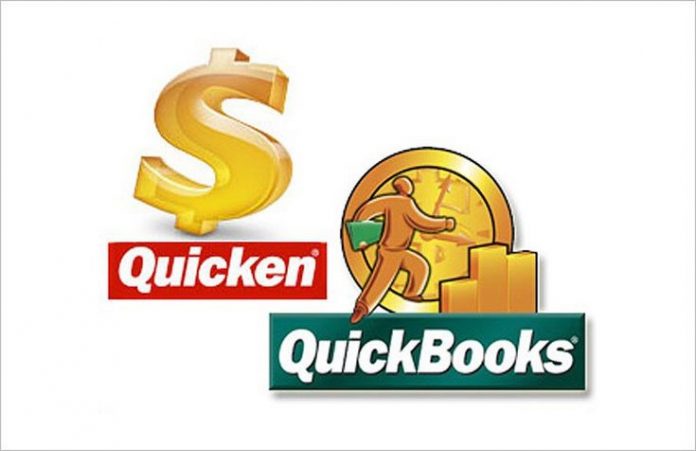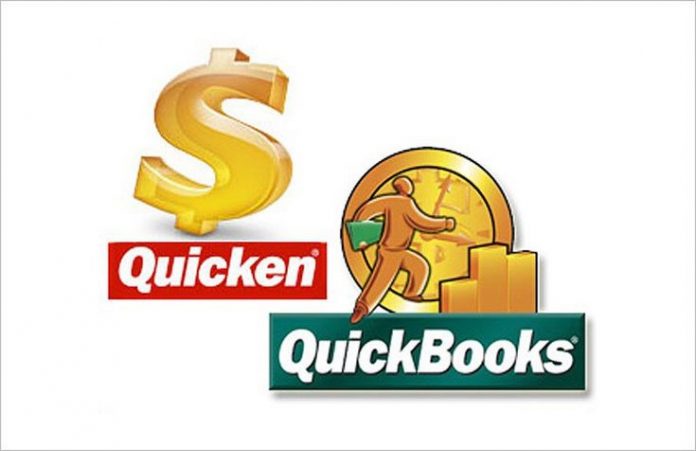 The steps are easy to follow and any QB user can execute these steps by going through the points one time only.
The first step is to download the QuickBooks Converter tool from Intuit's site.

Check that the tool of a similar version to QBs. 

After you finish the downloading process, open your company file and tap on "Next" on the option of "Agree to terms and conditions."

Install the tool and hit "Next."

Select "I am transferring data from Quicken from Windows."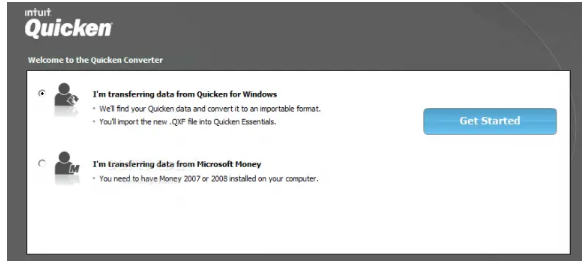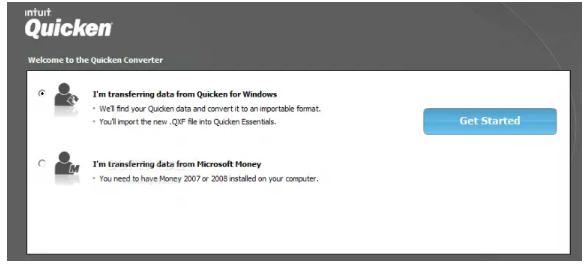 Find the. PDF file and tap twice on it. 

Now, select "Convert", after which your files will get transferred from Quicken to QBs.
Frequently Asked Questions
Q1 How to Convert Quicken to QuickBooks Online?
No direct way is available to finish such conversion but users can convert QBs desktop to QB online by converting Quicken Files to QBs desktop first and then converting their company files.
Q2 What is the Price Difference – Quicken vs QuickBooks?
Quicken Pricing: Quicken is a desktop-level software having one version only. It costs 100$ annually. Users are required to pay 99.99$ annually to secure the accounting while using Quicken.   
QuickBooks Pricing: Prices are set differently for different user bases. 
Normal start: 25$ monthly.

Essentials: 40$ monthly.

Plus: 70$ monthly.

Advanced: 150$ monthly.
Wrapping Up
We hope that you successfully found everything about how to convert Quicken to QuickBooks. You can easily do the conversion by following this detailed article for one time only. Just follow the steps attentively and in order. Although we have mentioned all aspects of the topic if you need more help then we would recommend you to contact Customer Support of QuickBooks. The team is available 24×7 to help you get rid of the errors with the best guidance.