QuickBooks Point of Sale is software designed to help small businesses manage their inventory, sales, and customers. It offers a variety of features, including the ability to track inventory levels, create invoices, and process payments. QuickBooks Point of Sale also offers a subscription-based pricing model, which allows businesses to pay for the software once and use the services for a certain period without any interruption. Thus, it is evident, that QuickBooks Point of Sale is a powerful tool for small businesses that want to streamline their sales operations. But what are the pricing options, and what are the pros and cons of each? Let's take a look at the different QuickBooks POS pricing plans and understand its comprehensive features and integrations with other QuickBooks products.
QuickBooks Point of Sale: Pricing and Features
In this article, we will discuss the features and pricing of all the versions of QuickBooks POS. If you are also planning to get a subscription to the QuickBooks POS for your startup or small business then do consider reading the whole article.
QuickBooks Point of Sale Pricing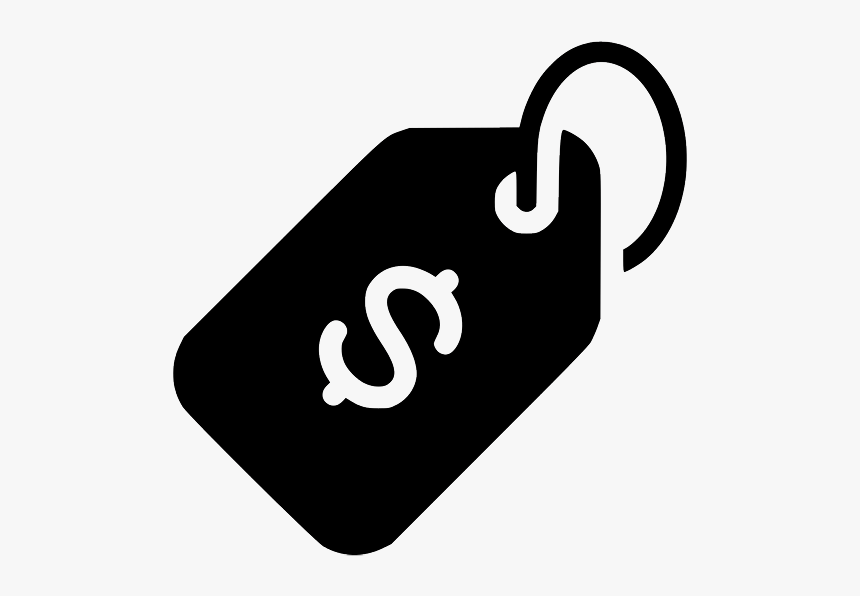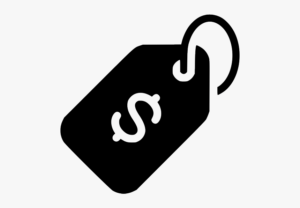 The software has a wide range of amazing features that have made users' life much easier. It provides an amazing helping hand to manage inventory, customer details, vendor information, bank accounts, sale and purchase tracking, and many more. However, the expensive cost of the software has disappointed many of its users. But if you want significant growth in your business and is okay to invest a little to increase productivity then QuickBooks is the best software.
We will discuss the QuickBooks Point of Sale upgrade pricing of all the versions. Read the article till the end, go through all the features, and choose wisely which one will be the best for you.
POS Basic is the basic version of the software. If you are planning to get a subscription for your startup then POS Basic is best for you. It is the cheapest version of all and the user can buy the software for $1,200. This version is a perfect choice for mom-and-pop stores.
It is slightly more advanced than the Basic version. In this version, users can get many additional features that are not available in the Basic version including offering gift cards, managing employees' data, and payroll, ensuring advance reporting, and many more. Since it has some added features, users can get the version at $1,700.
This version is the most expensive one. However, it also provides a wide range of features that help users better manage their data and inventory. With Multi-Store the user can perform tasks like managing multiple stores, providing advance reporting by store, transferring and managing inventory stores, etc. You can buy the subscription to the POS Multi-Store at $1,900.
Also Read, Quickbooks Point Of Sale Training Manual
QuickBooks Point of Sale Features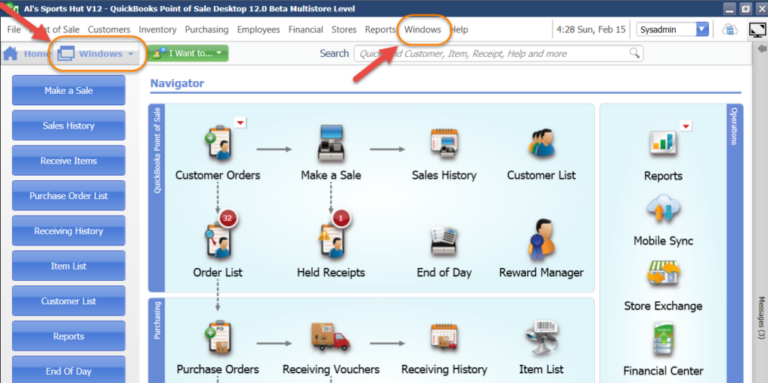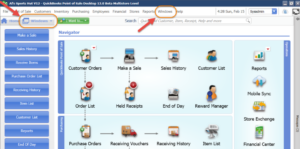 QuickBooks is one the popular software because of its amazing features. The incredible retail management software helps the user to perform multiple tasks and helps to keep all the details at their fingertips. You can effortlessly manage transactions, sales, purchases, inventory products, customer details, employee details, and many more. The software also provides a real-time update of the records without any manual customizations. We will discuss all the info about the QuickBooks Point of Sale upgrade features of all three versions below.
POS Basic is the most simple version of QuickBooks among all of them. The following are its features:
The software allows you to accept cashless payments.

It helps to manage and track the storage of inventory.

POS Basic integrates eCommerce.

It also manages the customer's details including their names, contact details, addresses, transactions, etc.

Users can use the POS Basic version on many tablets at a time.
More advanced than the Basic version POS Pro has many useful features. Below is the list:
This version of QuickBooks also allows contactless and cashless payments.

It also allows you to manage and track the inventory.

The software integrates eCommerce.

It also integrates the financial software of QuickBooks Desktop.

POS Pro helps to generate purchase orders.

It manages the employee's details and payroll.

The version enables advanced reporting.
It is the most advanced version of QuickBooks POS software. Since it has many additional features, they are:
POS Multi-Store also provides a contactless transaction.

It manages and tracks the inventory.

The software also manages customer data.

Multi-Store integrates the QuickBooks Desktop financial software.

It generates the purchase order.

Using the software you can manage multiple stores.

You can create gift cards for customers with the help of the software.

It transfers and manages inventory between different stores.

Multi-Stores ensure advanced reporting by stores.
QuickBooks Point of Sale Plans
| | |
| --- | --- |
| Basic Plan | $1,200 |
| Pro Plan | $1,700 |
| Multi-Store Plan | $1,900 |
| Swiped Rate | 2.3% + $0.25 |
| Keyed-in Rate | 3.2% + $0.25 |
| Equipment Cost | $99 |
Also Read, How to Resolve Quickbooks POS Invalid Product Number?
QuickBooks Point of Sale Pricing
The QuickBooks Point of Sale pricing and fees depends on the merchants' selection. The company provides an option of "Low Monthly Rates" and "Pay As You Go."
In the Pay As You Go option, you do not have to pay the monthly fee and it also offers a PIN Debit rate of 1%, a Keyed-in prepayment rate of 3.5%, and a swiped prepayment rate of 2.7%.
On the other hand, in Low Monthly Rates, you can get a discount offer of a PIN debit rate of 1% + 0.25, a keyed-in rate of $3.2% + $0.25, a swiped rate of $2.3 + 0.25, and an additional monthly service fee os $19.95.
Conclusion
We have discussed QuickBooks Point of Sales upgrade pricing and features of different versions including POS Basic, POS Pro, and POS Multi-Store. You can choose the one best for your business among them. Hopefully, the article was informative and engaging for you.
Frequently Asked Questions (FAQs)
Q1. What is the average cost of a POS system?
The average cost of a POS system is $3,000 – 10,000. But the exact price depends upon the type of POS hardware, and software you are choosing.
Q2. Can I use POS with QuickBooks Online?
Yes, you can use POS with QuickBooks online. 
Q3. How do I track sales on QuickBooks desktop?
Tap on Lists and choose Customer & Vendor Profile Lists.

Then select the Sales Rep list and press New.

Lastly, provide all the needed information and click OK.