Quickbooks point of sale system is a software and hardware combination that help small business owners to conduct purchases. With the introduction of Quickbooks POS, users can regularly track sales, inventory, multiple stores, and customers simultaneously. It is a powerful platform through which retail business owners can easily overcome all challenges in this growing competition.
QBs POS assists in replacing the old cash registers, entering data manually, and tight management of multiple stores by offering incredible features like wireless barcode scanning, receiving customer information, tracking inventory, customers, refunds, discounts, purchase history, and many more. Its user-friendly surface enables users to enhance their experience by growing the business rapidly.
Now the main question that arises is – How much does Quickbooks POS cost? Is it costly? Can you afford it? Well, in this post, we will answer all the queries related to QuickBooks POS cost, QuickBooks Ipad POS Cost, QuickBooks POS Additional License Cost, its features, and more relatable aspects. 
Quickbooks POS Cost Plans


The great news is that the users can try the use the free trial of the QuickBooks POS free of cost for 30 days. You also do not have to provide any credit card information. If we talk about the prices, then it depends on the type/version of the software you are buying. Have a look at the prices of each version.
QuickBooks POS: Basic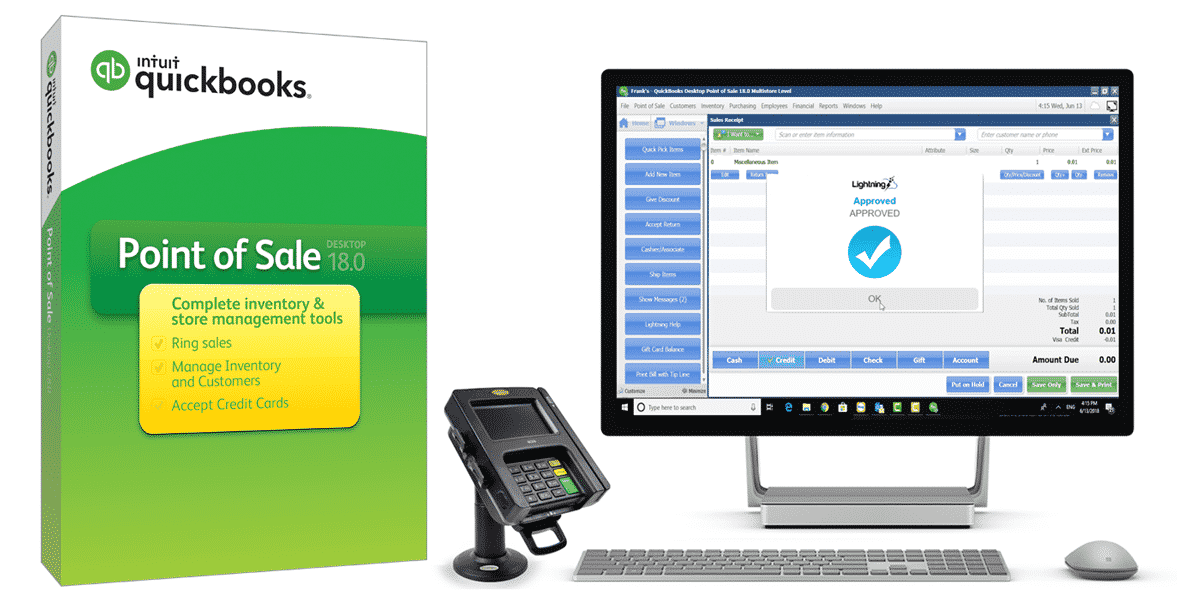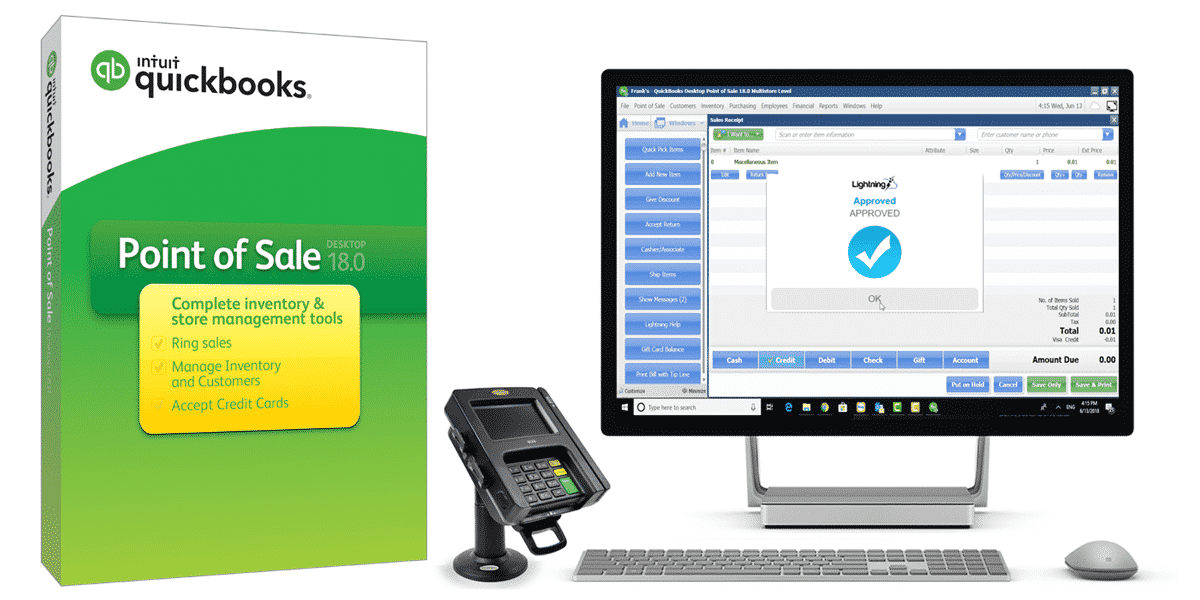 It is the basic version of the software Quickbooks POS which includes all vital functions of POS but the tools(advanced) and add-ons.
The  capabilities Quickbooks POS basic offers you are:
It assists you to keep the sales or profits records.

This version approves contactless payments.

QuickBooks POS's basic version also handles and tracks the inventory store.

It maintains the customer's information data.

This software also works on multiple devices.

It can get integrated with QuickBooks Desktop software.

You can get its one-time subscription at $1,200.
POS Pro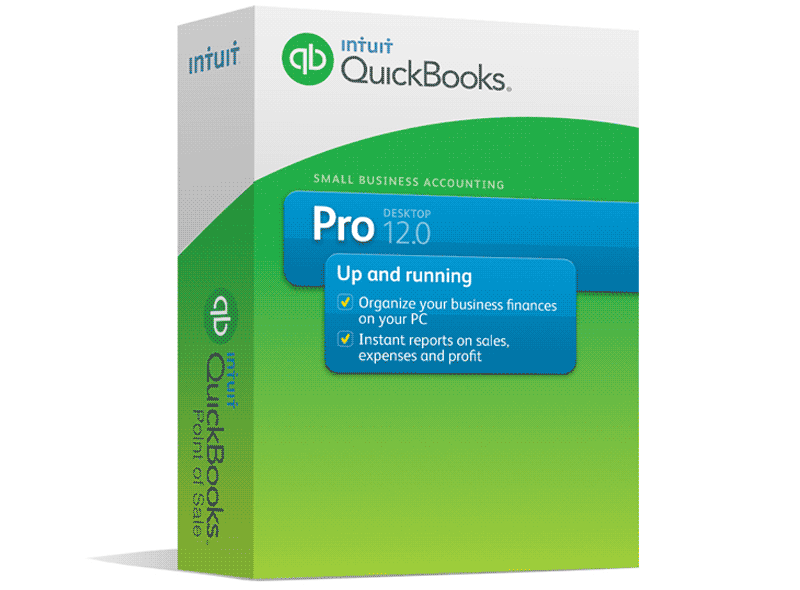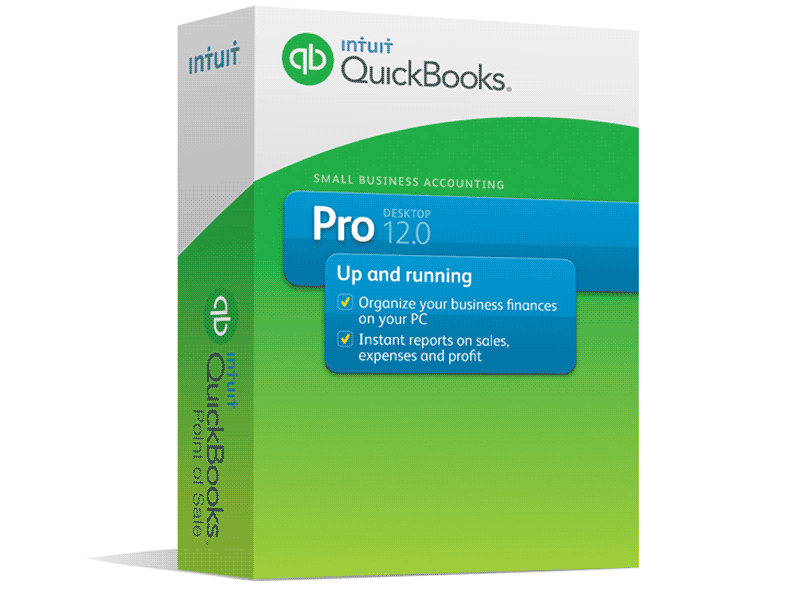 This next version contains more advanced features to help its users efficiently. It also has numerous capabilities that make life simple and quick.
The  capabilities Quickbooks POS Pro offers you are:
POS Pro assists users to handle the profits and sales records.

It offers a hand in maintaining and tracking all inventories.

The software is trusted for keeping the customer's data secure.

You can efficiently use POS Pro on multiple devices simultaneously.

Users are allowed to generate purchase orders.

It easily integrates with the QuickBooks Desktop software.

Gift cards for all trusted customers can be generated.

It generates rewards and loyalty programs so that a healthy relationship could be maintained between customers and the company.

Payroll and employees' information are managed.

Advanced reporting.

You can have a subscription at $1,700.
POS Multi-Store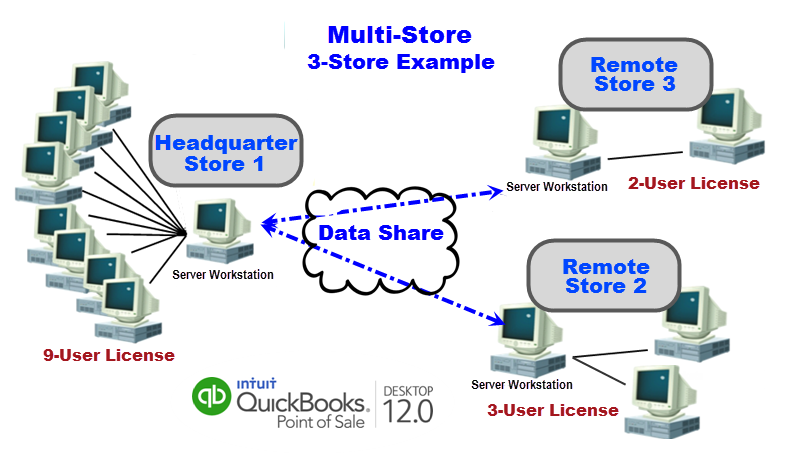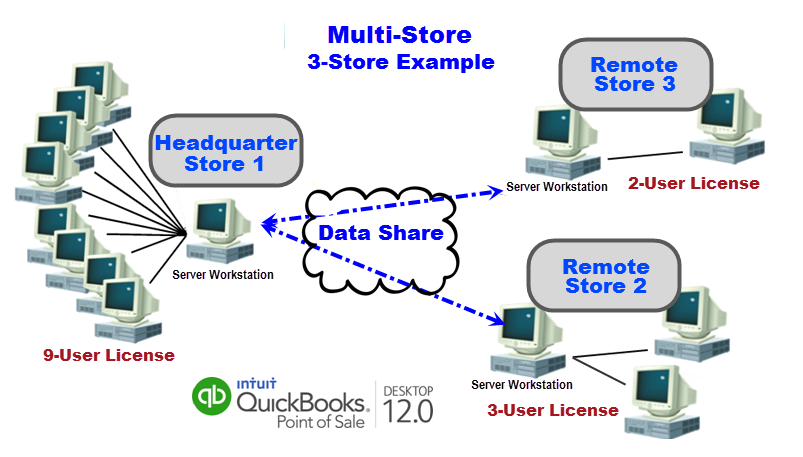 The Multi-store edition is the versatile and most dynamic version which has numerous additional features, tools, and plugins to assist users.
The  capabilities Quickbooks POS multi-store offers you are:
QuickBooks POS Multi-Store assists users to maintain the sales records.

This version approves contactless cash transactions.

Easy managing of inventory details.

eCommerce integration

This software handles the customer information including name, phone numbers, address, email, etc.

It integrates easily with QuickBooks Desktop software.

It also offers a loyalty and rewards program.

Maintain payroll and information of employees.

Manage multiple stores.

Easily manage inventory transfers between stores.

You can have its subscription at $1,900.
Note: The prices may vary as per the current marketplace and value.
Price Range of Quickbooks Point Of Sale Hardware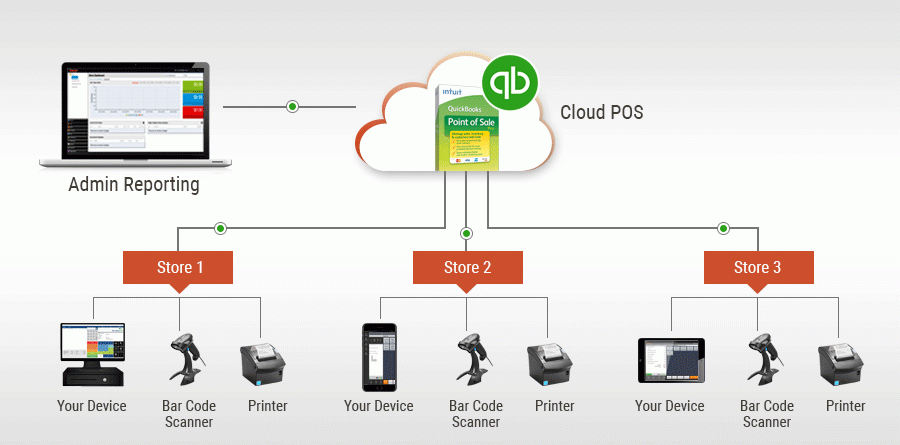 It is equally important to learn the Price Range of Quickbooks Point Of Sale Hardware. This is because to completely set up the system, there are some Quickbooks point-of-sale hardware requirements [POS]. We will tell you the current market price which can vary according to the market. Have a look.
PIN Pad (EMV Ready)
The card reader is the most critical equipment of QuickBooks POS hardware. The EMV Ready PIN Pad is a credit card processing machine that enables users to approve payments from magstripe as well as chip cards. You can get this piece at $349.95 and that is a fair deal for your business.
Receipt Printer
It has changed the old traditional printers. This equipment is a little bit expensive and according to the brand it can cost up to $409.95. It is used to send receipts to customers. you'll still need to buy a receipt printer. This device would cost your company around $219.95.
Barcode Scanner
It is the most important device needed for faster checkouts. As we know that time is money, if you let your customers wait for checkout during peak hours then they might not visit your store again. This is why the barcode scanner is used. It reads the product code quickly and helps in easy calculations. It will cost around $199.95.
Wireless Barcode Scanner
Yes, you heard it right, barcode scanner comes in wireless options also. It is more comfortable as users can move freely in the stores. This is why it is a little expensive. You can get this hardware piece at $409.95.
Cash Drawer
If your company deals mostly with cash, then buying a cash drawer can be of help. It helps to arrange the cash by currency value. This piece would cost you around $109.95.
Pole Display
A pole monitor contains a bright screen that can be adjusted at various angles. With the help of this, users and customers can see the purchases they made. It will cost you $209.95.
Tag Printer
To speed up the checkout process, it is important to print tags and labels along with the barcodes. A tag printer costs around $329.
You may also like: Quickbooks Point Of Sale(POS) – Customer Reviews, Rating, and Pricing
QuickBooks POS Payment Processing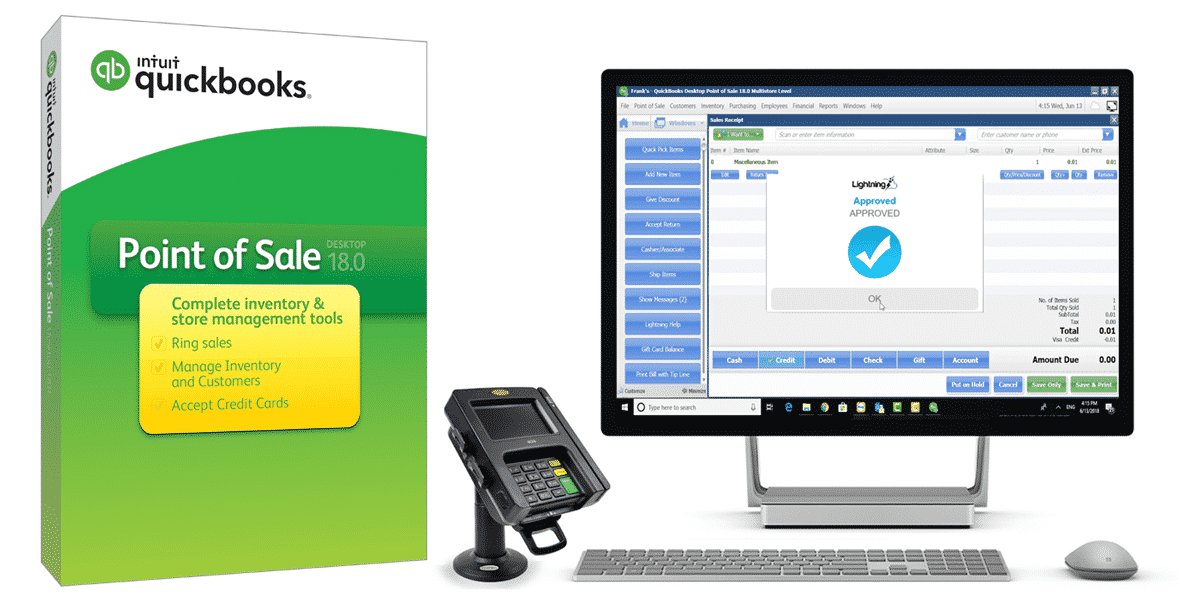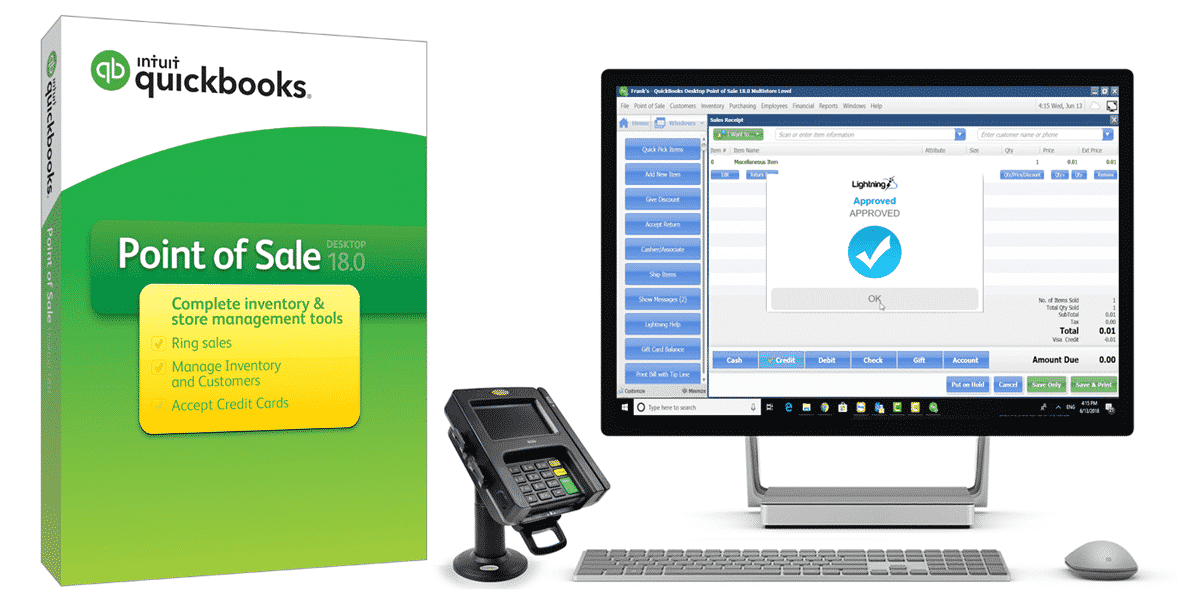 Payment processing is sadly not included in the QBsPOS product. To accept credit card payments it is important to establish a QBs Merchant Services account first. QuickBooks Payments includes  three plans that are similar to QuickBooks POS software:
You should have a QBs Online account to use QBss Online Payments whereas to use QuickBooks Desktop account payments you must have a QuickBooks Desktop version. There are no fixed arrangements for the Fee amount, so you can cancel it at any moment. Make sure to use QuickBooks Payments as the payment processor when you use QuickBooks POS.
Advantages and Disadvantages of QuickBooks POS
Now let's learn, what does QuickBooks Point-of-Sale software/hardware provides your company? We have discussed both advantages and disadvantages of Intuit POS.
Advantages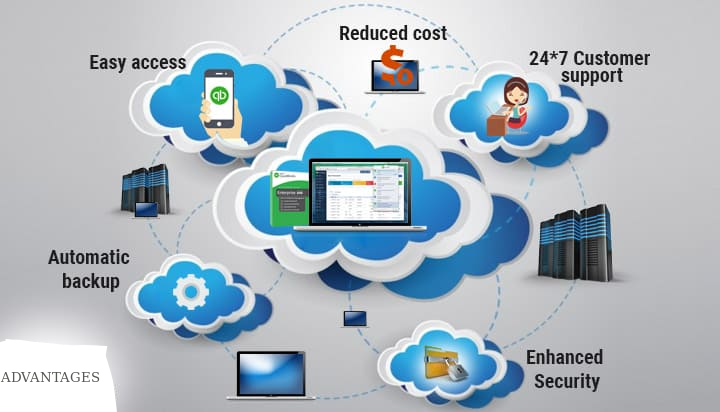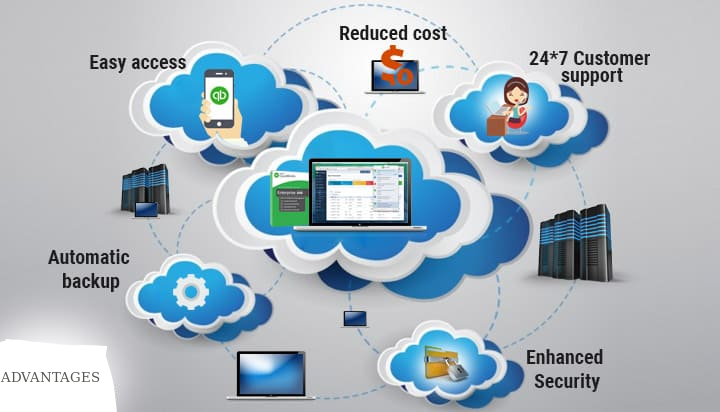 Offers customers rewards, discounts, gift cards.

Its interface is simple to use.

Payroll

Stability

Multi advanced features.
Also Read: How to Convert Quicken to Quickbooks? – [Complete Guide]
Disadvantages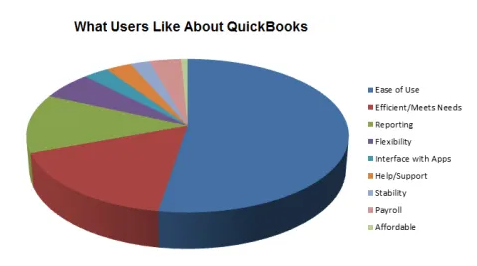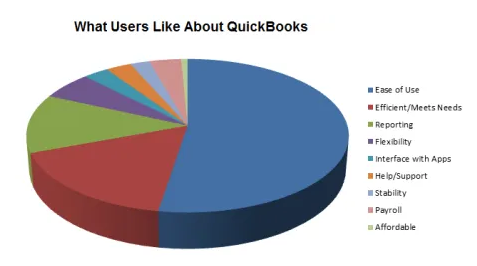 Not everyone can afford this software because Quickbooks POS cost is high.

Bad customer service.

Software sometimes becomes buggy.

No payment processing is included

It functions with QuickBooks Desktop only.
Frequently Asked Questions
Q1. What are the Requirements to Setup Complete QBs POS System?
The software functions only on Windows systems and it is compatible with MS Surface Pro 4. The Hardware Requirements for QuickBooks Point Of Sale are:
Processor: A 2.8 GHz processor is suggested for single users and 3.5 GHz for multi-users.

Memory: 6 to 8 GB Ram is recommended  for a single system, 

Disk Space: 1 GB disk space, but 2 GB is recommended for better performance.

Screen Resolution: 1280*768 or higher.
Q2. What does the QuickBooks POS Ipad Cost?
Quickbooks software also offers a user-friendly interface with the iPad. The Quickbooks POS cost for an iPad can cost you around $999 to $1,999.
Final Words
One can find are many POS software available in the market, but the QuickBooks point of sale system has superb features that offer its users to choose it over others. Quickbooks POS cost can be a little expensive for users but it is worth the quality this software provides.  We hope that with all the provided details about QuickBooks POS Cost and how it can enhance your business. For more help, you can always contact Quickbooks Customer Support. The team is 24×7 available to help you out with any query.