For small business owners, Quickbooks is an essential tool for tracking finances. As businesses change and grow, their accounting needs often change as well. If you are using QuickBooks on an old computer that can't keep up with your business anymore, you may be wondering how to transfer Quickbooks to a new computer so that you can continue using the program without interruption.
If you need to move QuickBooks to another computer, it's important to follow the proper steps to ensure a successful transfer. In this post, we will discuss the entire process manually and with the help of a tool as well. There are just a few requirements that you will have to take into account. Let's learn all related aspects below.
Data you Can Copy via Migratory Tool To Transfer Quickbooks 
Before you learn – how do I transfer my Quickbooks license to a new computer? It is important to learn what data can be copied and transferred. Note that all data that you want to transfer needs to be copied before the process. The list below involves the data that you can transfer in the process: 
Recent company files 

Version and other QB Desktop details

QB templates and letters

Custom templates and forms

Memorized reports

Local attachments

Printer settings

Spell checker

Layout designer

Financial Statement Designer

Cash flow

Advanced reports (for QB Enterprise)

Business planner (.bpw)

QB Loan Manager (.lmr)

Statement writer
Read- How to convert Quickbooks Enterprise to Pro
How to Transfer Quickbooks to a New Computer Manually?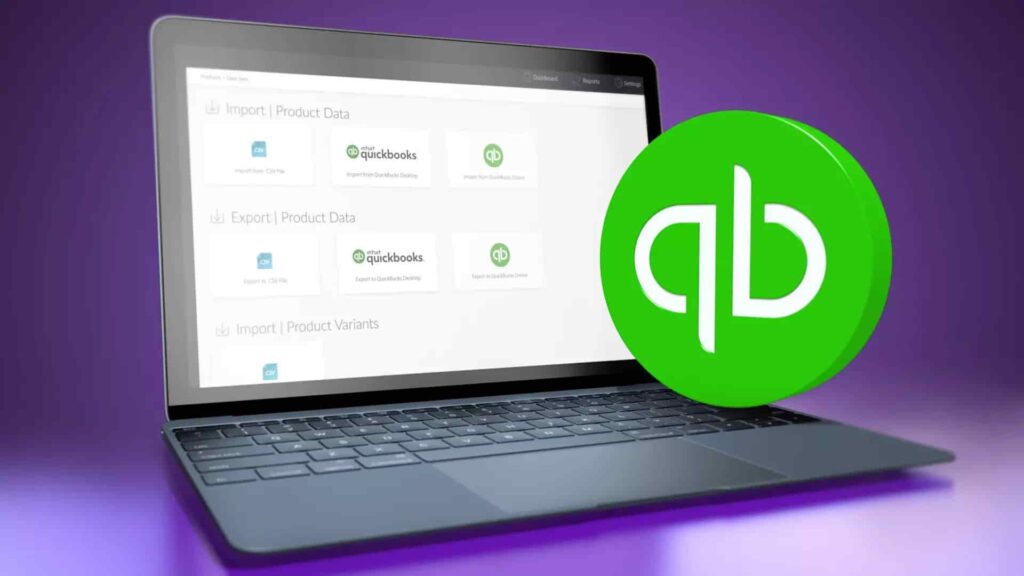 To ensure Quickbooks operates correctly on a new computer, it is necessary to follow these steps for installation:
Download and install QuickBooks Database Server Manager on the new computer. This can be done by going to the QuickBooks support website and following the instructions there.

Once QuickBooks Database Server Manager is installed, open it and click the "Add Folder" button.
In the "Browse For Folder" window that appears, navigate to the location of your Quickbooks company file ( usually in C:\Users\Public\Documents\Intuit\QuickBooks\Company Files ). Once you have located your company file, select it and click "OK".

QuickBooks Database Server Manager will now scan the selected folder for Quickbooks company files. When the scan is complete, you should see your company file listed in the main window of the program.

Now that your Quickbooks company file has been added to the QuickBooks Database Server Manager, it is time to install Quickbooks on the new computer. To do this, insert the Quickbooks CD into the computer's CD drive and follow the on-screen instructions.

Once QuickBooks is installed, open the program and click "File" > "Open or Restore Company".

In the "Open or Restore Company" window that appears, select "Open a company file" and click "Next".

On the next screen, select "Local Network" as the location of your QuickBooks company file and click "Next".
QuickBooks will now search for available QuickBooks company files on the network. When the search is complete, your company file should appear in the list. Select it and click "Open".
You will now be prompted to enter your QuickBooks license information. Enter the license number and product code exactly as they appear on your QuickBooks CD or registration card, then click "Next".

QuickBooks will now finalize the installation process and open your company file. You are now ready to begin using QuickBooks on your new computer! 
NOTICE: During the process, it is possible that Quickbooks won't open or hang. It is recommended to restart your PC to prevent this issue. 
How to Transfer Quickbooks to a New Computer Without CD
If you want to transfer Quickbooks without any CD, here you can use QuickBooks Migration Tool. This tool helps to copy your files, including preferences, data, and customizations to the new computer. 
Requirements for Using QuickBooks Migration Tool
Below mentioned are some things that you need to note while transferring Quickbooks to a new computer. 
Connect your new computer to fast internet. 

You also must have a USB flash drive and sufficient free space for keeping the QuickBooks files. 

For the Migrator Tool, you need a sufficient amount of space already. Generally, it is between 150 and 250 MB.
How does QuickBooks Migrator Tool Work?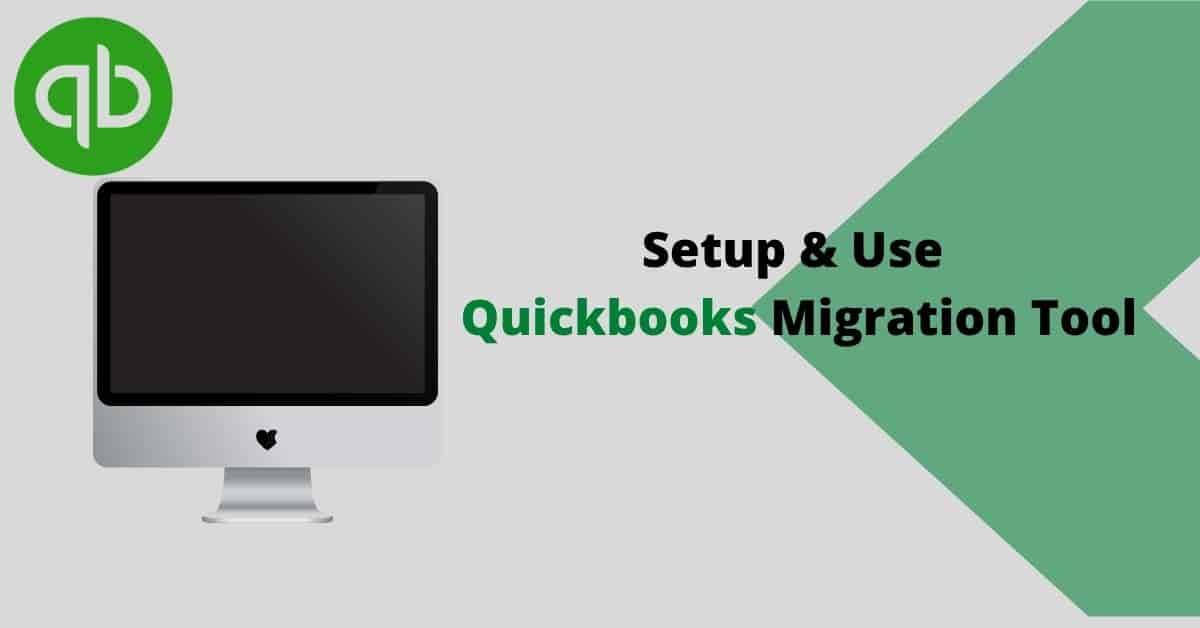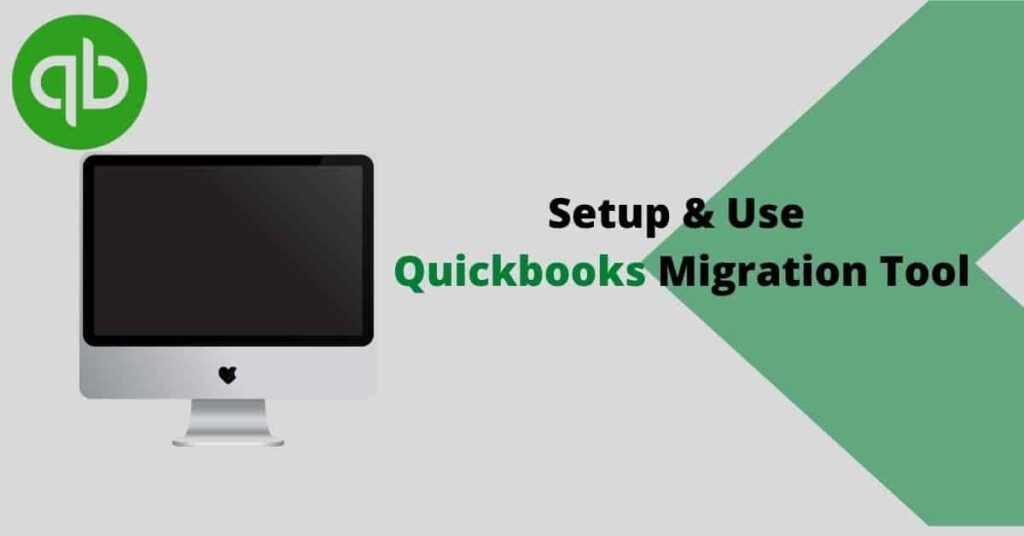 Firstly, you should be the admin user to use QuickBooks Migrator Tool. 

Make sure to create a strong password to unlock the data you will be transferring to a new computer. 

The password will be used once in the migration process, hence it is recommended to keep it handy.

You can copy the last 3 company files you opened to the USB flash drive.

Remember that the flash drive will only transfer the data physically and the tool will do the rest of the technical work. 

The tool will download the compatible QuickBooks version on the new computer. Moreover, it will also set up and install Quickbooks. 

Once you transfer, the tool will not format your flash drive or delete any files. So, it is safe to use it.
Steps to follow on your old computer:
Open QuickBooks Desktop.

Now navigate to the File menu.

Thereafter, tap on Utilities.

Choose Move QuickBooks to the new computer.

Hit the option "I'm Ready" and create a strong OTP.

Then choose the USB Flash Drive which is already plugged into the system and wait till the tool copies the data.
Read-How to do Quickbooks Auto Data Recovery 
Now steps to follow on your New Computer:
First of all, plug in the USB Flash Drive.
Now hold on until the tool starts running. Or else,  you can run the Move_QuickBooks.bat file manually from your flash drive.

Now, type the strong password and click on Let's go.

In the end, allow the tool to finish the migration process.
Extra tasks that you need to finish for the QuickBooks setup 
On the account, you have to sign in to the new computer for payment and payroll services. 

Now in order to schedule your backup, you need to log in to your Intuit® Data Protect account.
In the end, create your company file backup on the new computer. 
Conclusion 
So, here is how to transfer QuickBooks to a new computer both manually and with a CD, just go through the steps mentioned above. We have also briefly explained how you can transfer QuickBooks to another PC with the Migration tool and with CD. Just make sure to keep a backup of your data beforehand to avoid any data loss situation.
Frequently Asked Questions (FAQs)
Q1. How can I transfer QuickBooks from one computer to another?
Follow these steps to transfer QuickBooks from one computer to another:
Open QuickBooks and then tap on the File option.

Choose Utilities and click on Move QuickBooks to another computer.

Now, select I'm Ready and make a one-time password.

Lastly, follow the on-screen instructions to select the USB drive.
Q2. How do I download the QuickBooks migration tool?
Firstly, log in to your QuickBooks online account.

Then you will see an Export Overview Window.

Choose the Download tool to download the QuickBooks Desktop migration tool.

Wait for a few minutes till the downloading completes.

Lastly, start the tool to install and tap on Next.
 Q3. Where do I find my QuickBooks license number?
These simple steps will help you in finding your QuickBooks license number:
Tap on the Company option.

Then choose My Company from the drop-down.

At last, you will see your license number along with the product Key under Manage your Account.
Q4. How do I back up QuickBooks files?
Sign in to QuickBooks as a single-user mode.

From the File option tap on

Back Up Company.

Then select Create Local Backup and click on Local Backup.

Hit on Options and choose where you want to store your backup.

At last, press OK.
Q5. What is a QuickBooks QBB file?
QuickBooks QBB file is used as a backup file in QuickBooks Desktop.