QuickBooks is a leading software with a lot of advanced features. Businesses find it easy to use as with the help of this they can make payments, be able to create invoices, and send them to customers through email, and also you can keep track of your employee time and hours they spent on particular work. If you want to keep track of any changes made in the company file  & by whom you can do it with Audit Trail.
But sometimes you see that your company file is too large as there are some transactions and useless elements. So, to avoid this you need to turn off your audit trail with the use of QuickBooks audit trail. By doing this you can increase the speed of your software as it reduces the size of the company file.
In this guide, we will help you out with why you should turn off the audit trail in QuickBooks, factors that make your system slow, and how to turn off the audit trail. Let's begin.
QuickBooks Audit Trail Overview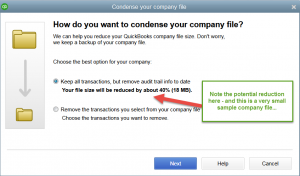 With the help of the QuickBooks audit trail, you can check all the changes made in the company files and by whom. It also acts as a saviour in case you have a lot of transactions to be recorded. While recording you may see that your file is too large then in that case you need to turn off the audit trail in QuickBooks.
Importance of Audit Trail in QuickBooks
The importance of the audit trail is given below:
It's easy to check if any changes have been made by any user.

You can get the name of the past accounts that are combined with the current accounts.

In case you have deleted or lost any transaction you can get it back.

This allows you to verify and check any transaction by tracking user activities.
Some of the Causes that make your System Slow
We are mentioning the causes that make your system slow and how you can avoid them.
It happens due to some of the transactions that are useless but coming in the company file.

You should erase or delete old transactions which are of no use to make your performance better.

Whenever you delete or make any changes in the transactions it monitors them all and shows them in the software.

Another reason can be because of the size of the company file.
How to Create QuickBooks Audit Trail Reports?
Here are the steps that you should follow to make reports in the QuickBooks audit trail: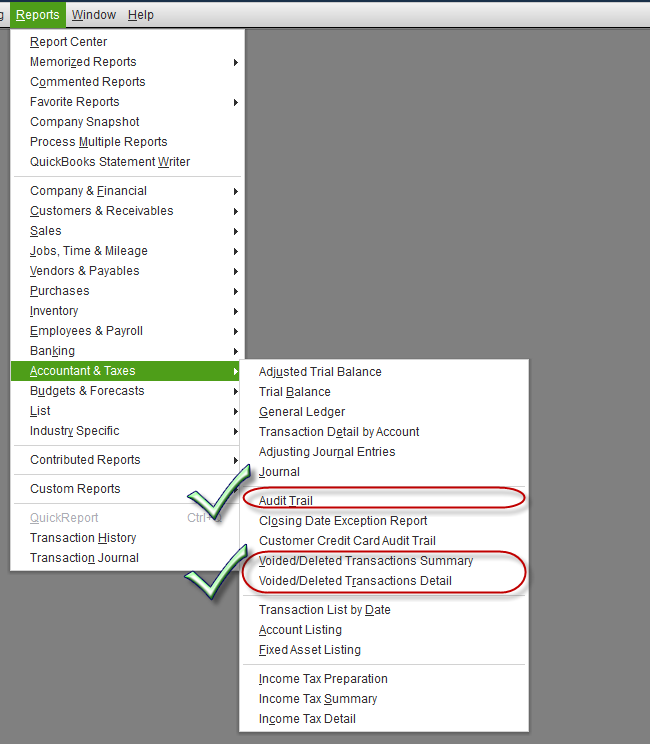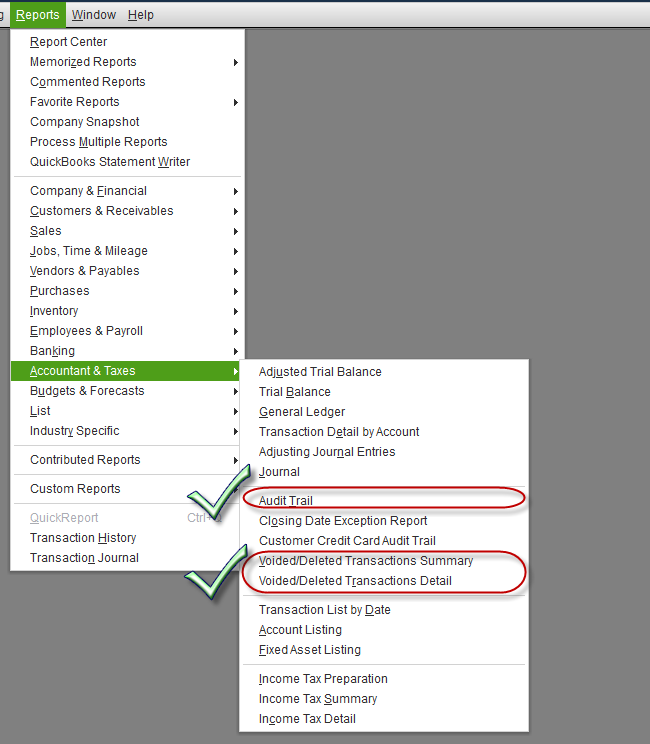 Firstly, Run your QuickBooks account.

Then click on Reports and tap on the Account and Taxes menu.

Now, press on to the Audit Trail.
Need to Remove Audit Trail from QuickBooks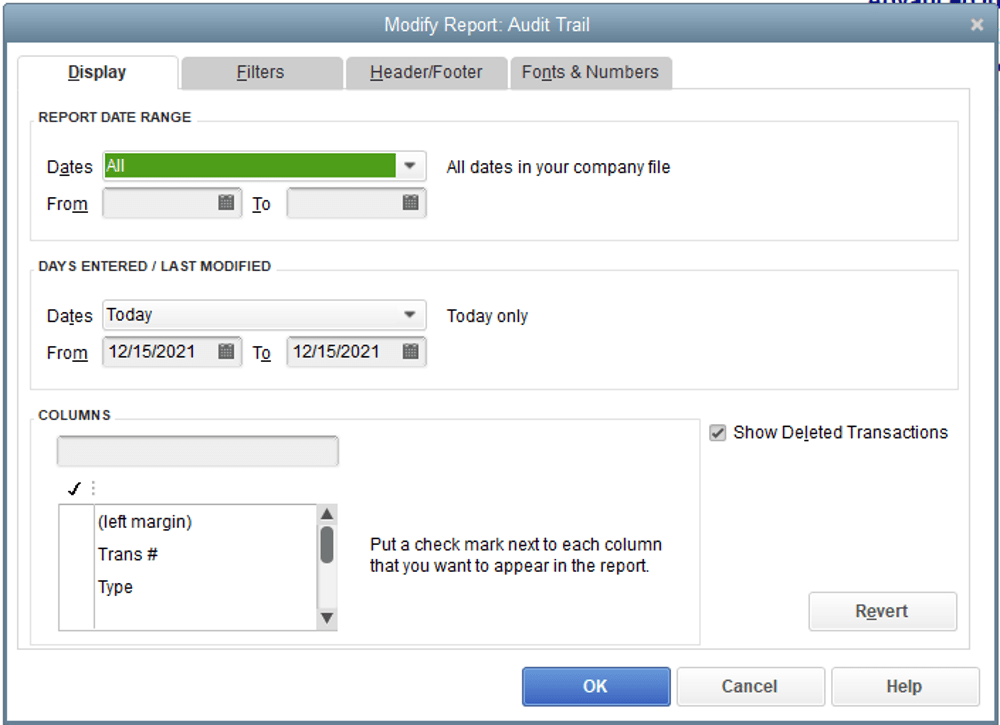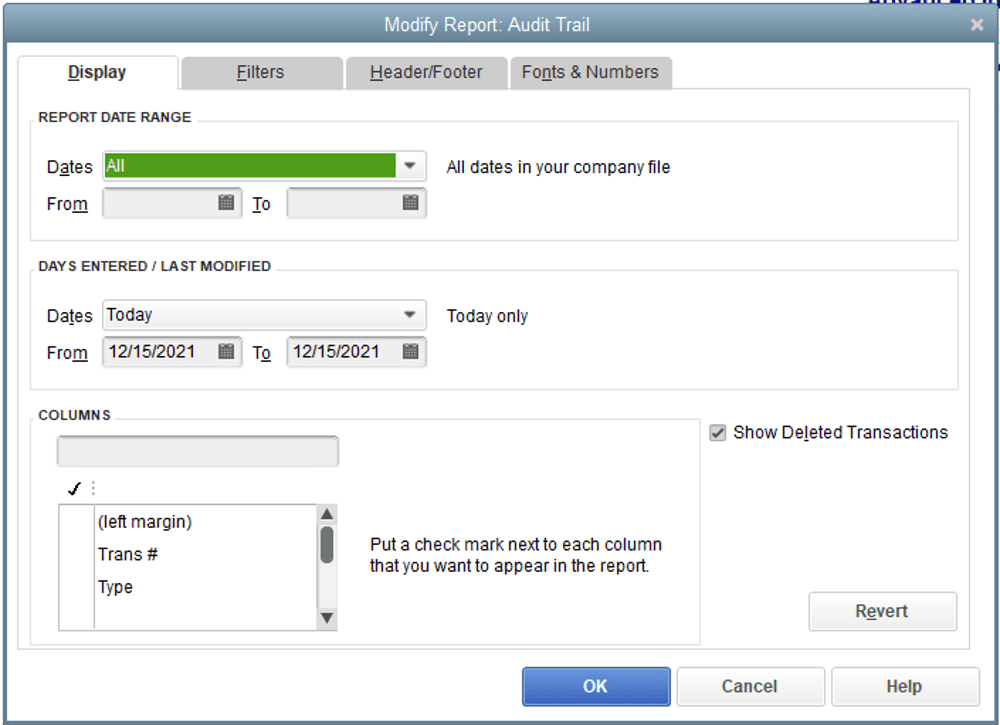 If you remove your audit files then it will help you to sort the data based on deleted summaries of transactions. Also, your file size will decrease and you will be able to work in a better way. This will increase the speed of the software and you can increase your productivity.
How to turn off Audit Trail in QuickBooks?
Do these steps to turn off the audit trail in QuickBooks so that you can reduce the size of your company files by removing unused items and transactions.
Tap on the File option and select Utilities.

Now, choose Condense Data, and from your company file window click on Keep all transactions.

After that erase the Audit trail info to date radio.

At last, you can follow on-screen instructions.
Conclusion
We hope that now you know what exactly QuickBooks Audit Trail is and how you can turn it off. For any further assistance, you can contact us anytime anywhere. You can also read our other posts related to it to be more clear.
Frequently Asked Questions (FAQs)
Q1. What is the Audit Trail?
An audit trail is used to keep track of changes made by any user in the company file.
Q2. How do I get rid of the audit trail?
Tap on the Targets option and choose Audit Trails.

Now click on the checkboxes that you want to remove.

Lastly, hit on Delete.
Q3. What does QuickBooks audit trail track?
With QuickBooks audit trail track you can keep a check on transactions that were deleted, added, or modified.
How to Restore a Portable File in Quickbook
Get to Know, Quickbooks Component Repair Tool