QuickBooks, as we all know, is a very popular accounting app. QuickBooks processes a large amount of data in order to have a high-quality user experience. It would be very disappointing if your data gets corrupted accidentally one day. For that, you need to make a QuickBooks Portable File to prevent this. This would aid in preventing unneeded data loss.
So, you've arrived at the right place. You can learn how to build and restore a QuickBooks Portable Company file in this post. First and foremost, before learning how to do this, you should understand what a QuickBooks portable company file is. Let's start with that.
What is a Portable Company File in QuickBooks?
Quickbooks portable company file is very small in size which you can send via email. It doesn't include any templates, images, or logos. By using a compact file you can keep your files safe and stable. You no longer have to be concerned about missing important QuickBooks data.
Also Read: Quickbooks File Doctor- Download And Installation Guide
Important Points to Keep in Mind
Here is the list of some points that you keep in mind before creating a portable company file Quickbooks:
Try to

rename the original file before creating the portable company file.

In case you have provided a copy of a portable file to someone then they can access the file and be able to do any modification.

Keep the QBs software updated.

Each version of QuickBooks should be logged in as Admin to create a portable company file.
Steps to Create a Portable Company File
To create a portable file in QuickBooks desktop follow these steps: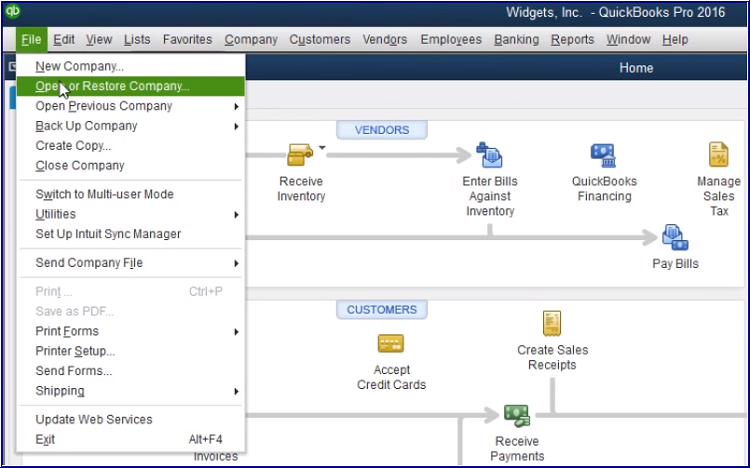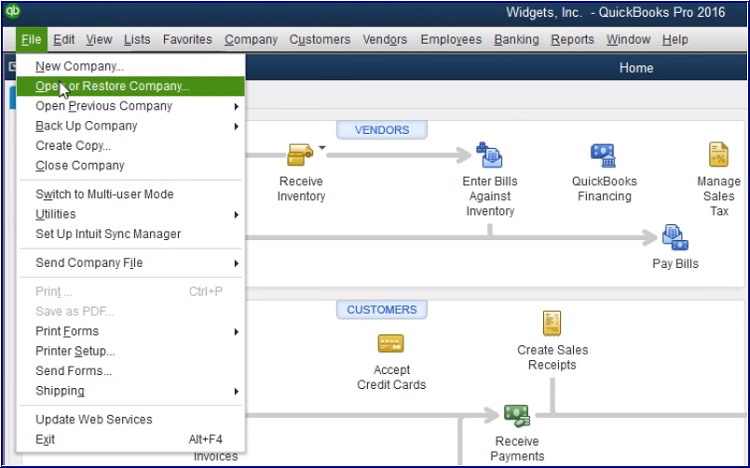 Visit the File option and then select Create Copy.

Tap on the Portable company file and search for the location where you will save the copy.

Lastly, press Save and OK.
How to Restore a  Portable File in Quickbooks?
Here are the steps for restoring the QuickBooks Company File: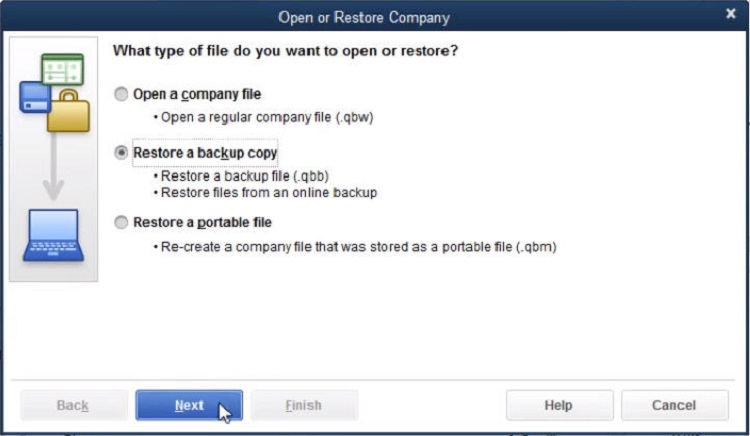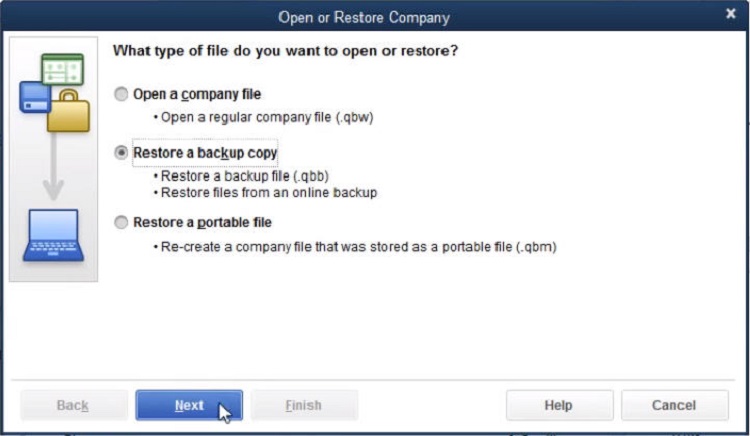 Firstly, sign in as Admin and then from the File option choose Open or Restore Company.

Now, click on Restore a portable file and press Next.

After that select your portable company file

[Unique company file name].qbm.

Tap on Open and see the note

Where do you want to restore the file
Resolving Unable to Create or Restore a Quickbooks Portable Company File
To fix the issue, follow the steps outlined below:
Method 1: Use Clean Install
An installation that is a clean install removes all previous versions of the software. Follow the instructions to do a clean install: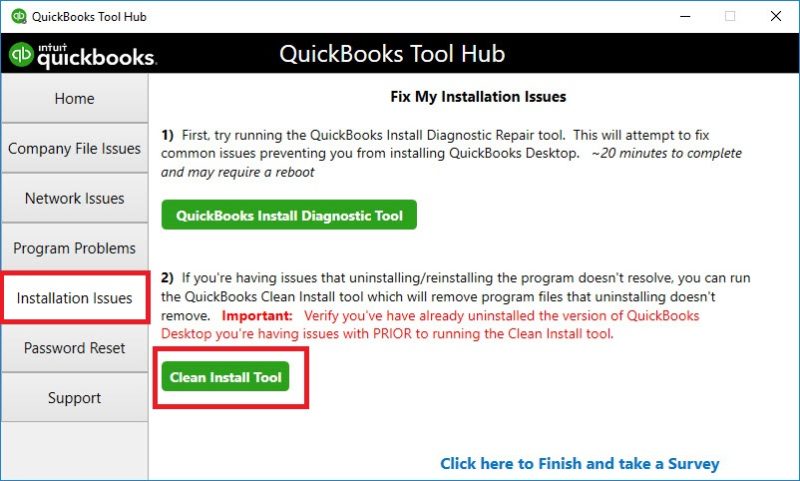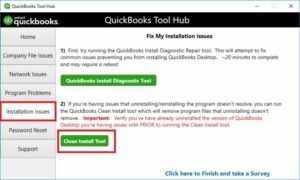 Choose Installation Issues and then select Clean Install Tool.

Now, select your QBs desktop version and press Continue.

A message will appear Please install your copy of QBs to the default location.

Lastly, install a fresh version of QuickBooks.
Method 2: Try Working on the Sample File
In order to deal with it try to work on the sample file by following the steps given below:
Select the Open a Sample File option in the No Company Open.

You can render a compact file using the company file. Save it to your desktop now.

Click on the Close Company/Logoff option from the File menu.

Now, attempt to restore the desired portable file.
Method 3: Make a Copy of the QuickBooks Company Files
To resolve this issue make a copy of your QBs company files by looking at the procedures:
Choose New Company from Existing Company File from the File menu.

Then click on Browse and search your company file.

Tap on the file then open it and give it a name.

Lastly, choose Create Company.
Method 4: Repair QuickBooks
Repair of the QuickBooks desktop will help in creating or restoring a QBs portable company file. Have a look at the steps:
Close all unnecessary applications.

Select Start and then tap on the Control Panel.

Click on Programs and Features and choose to Uninstall a program.

Now, hit on Repair and once the process completes, press Finish.
Also Read: Resolve QuickBooks Error 6177 with 6 Easy Solutions
Conclusion
We hope now you will be able to restore QuickBooks Portable Files by using our methods. We are happy to assist you with any questions or queries you might have about QuickBooks software. All your concerns are addressed by us in a feasible manner.
Frequently Asked Questions (FAQs)
Q1. What does a QuickBooks portable file do?
Using a QuickBooks portable company file, you can quickly transfer data between applications.
Q2. What is the file extension of a QuickBooks portable file?
QBM is the file extension of a QBs portable file.
Q3. What is the difference between a portable company file and a backup?
A portable company file is used to make a compressed file that can easily be sent through email while in backup there is no limit on the size of the file and ensure that everything in your company file is saved.