With the use of QuickBooks Desktop's Combine Reports functionality, customers can Merge Quickbooks Files. This will assist you in creating balance sheets, profit and loss statements, copying transactions, and generating reports, among other things. This article will teach you how to combine QuickBooks files and important factors to know before proceeding with the processes and the types of files that cannot be merged.
Remember these Facts when Merging QuickBooks Files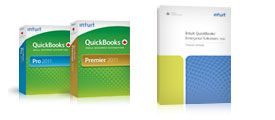 The combined reports should be simple to read, and Charts of Accounts should be consistent across business files.
Only accounts with the same name, category, and gradable level can be combined.
Accounts will not be combined if the following conditions are met:
They are at distinct levels (for example, a "Telephone" account and a "Telephone" sub-account cannot be merged).
They are spelled differently. (The words 'telephone' and 'phone' cannot be combined.)
They each have their own account number.
To create room for the combination routine, you may need to log in to your files and switch them to multi-user mode.
Data that cannot be Merged in Merge Quickbooks Files Process
Payroll checks are incorporated into routine checks and are consequently not visible in payroll reports.
Transactions that have been memorized are not transmitted from the secondary files.
Bank reconciliations cannot be merged in QuickBooks.
It's difficult to integrate data files with negative inventory and assembly builds.
Data files including sales tax items and groupings are subject to change.
To-Do Lists and Customer Notes cannot be combined.
It's difficult to integrate customer information from transactions.
Also See: Quickbooks Point of Sales Software – Quickbooks POS
Methods for Merging Two QuickBooks Company Files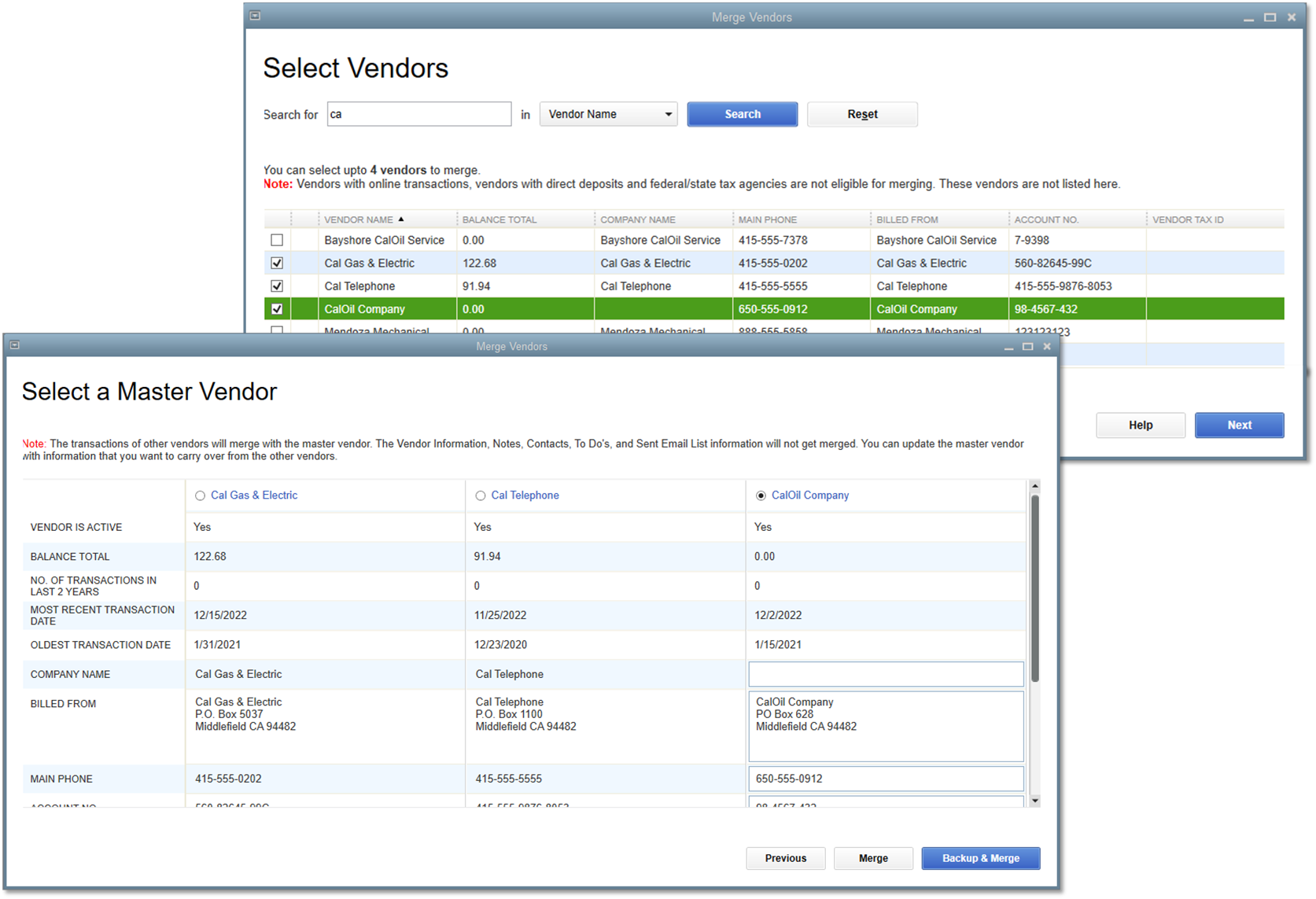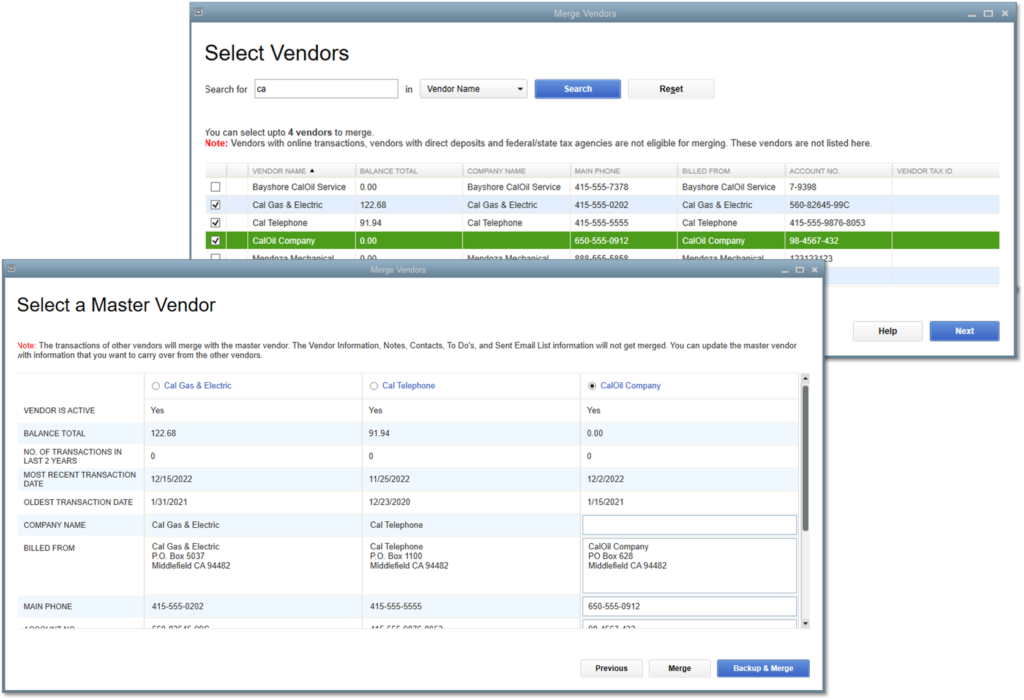 Method 1: Make Use of the Built-in Combined Reports Function
QuickBooks Desktop Enterprise has a function that allows you to integrate reports from several business files. You may use this functionality to combine the following reports:
Standard Balance Sheet
Summary of the Balance Sheet
Profit & Loss Reporting
Profit and Loss Reports by Class
Cash Flow Statement
Balanced Scorecard
To Combine Reports in QuickBooks Enterprise, Follow the Procedures Outlined Below:
To begin, navigate to the QuickBooks Reports menu and choose Combine Reports from Multiple Companies.
Select Add Files, then go to another business file and click Open.
Repeat for any more files.
Choose the reports you wish to merge from the "choose reports for merging" menu.
Fill in the From and To date ranges.
Now choose a report foundation.
In Excel, choose Combine Reports. An excel page with the merged data will display.
Method 2: Manually Export Reports
In this procedure, you must manually export the reports from each of the files and then merge them using Excel software.
Open the first data file and generate a report for it.
Save the report as an Excel spreadsheet.
Now open the second data file and generate the same report as before.
Save the report after exporting it to a new Excel sheet.
Launch Microsoft Excel and the worksheet.
You must manually integrate two reports on a different worksheet.
Finally, make a backup of the worksheet.
Method 3: Make Use of Third-Party Applications
The Intuit Marketplace offers a variety of tools that are compatible with QuickBooks desktop and increase its usefulness. As a result, it is recommended that you seek third-party software that may assist you in effortlessly making combined reports from QuickBooks company data files. Please keep in mind that the Intuit Marketplace apps do not work with the QuickBooks Mac Desktop edition. In that scenario, the user must utilize the following procedure listed below.
Check Out: Quickbooks Auto Data Recovery
Conclusion
The merging of QuickBooks company files isn't as difficult as it appears after following the procedures outlined above. However, if you have any problems with it, the QuickBooks enterprise support staff will assist you.