QuickBooks is one of the most used accounting software around the globe. Many small and medium-sized businesses use this tool to manage their accounts. With just this one software, you can perform and a handful of functions. The company files in QuickBooks can store all the accounts-related data of your company like how much profit you are making, your taxes, salary payments, etc.
You could feel the need to merge two QuickBooks company files from various departments or organizations. Most of you, however, are unaware of how to merge QuickBooks files. So, after reading our blog you will understand each and every single thing about it. It's not as difficult as many of you think to Merge QuickBooks Company Files. You can utilize this if two businesses merge because the amount of data will be enormous and looking at each one separately would be a waste of time. Let's start.
Can You Merge Two QuickBooks Files? What is the Need to Merge QuickBooks Company Files?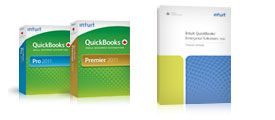 Combining or Merging two QuickBooks company files allows you to merge the P&L accounts, Balance sheet, and Cash flow statements. This feature to merge two QuickBooks files is not currently available in the Enterprise version but available in the Pro and  Premier versions. With the help of third-party applications, you can integrate with QBs for combining reports.
Also Read: Recover Quickbooks Portable Files with Quickbooks Auto Data Recovery Tool
Requirements for Merging QuickBooks Company Files
Some points that you should look at before performing this:
Check the reliability of the Windows system.

Upgrade your company file.

Keep a Backup of your company files.

Update QuickBooks to the latest version.
Merge QuickBooks Company Files: Things to Remember
In addition to QuickBooks, third-party applications, and Microsoft Excel can be used to merge financial reports. You should keep the following things in mind before merging two QuickBooks Desktop company files:
Merging accounts is not possible when:
If they don't have the same account numbers.

The spelling of the account is different.

When the account or sub-account is at a different level.
       2. Make sure that the account should be in "multi-user" mode.
       3. The report that you are merging should be simple to understand.
       4. You can only merge those files with similar names, types, and grade levels.
Data That Cannot be Merged in Merge Quickbooks Files Process
Not all data can be merged when merging QuickBooks company files. Read on to learn more.
Payroll checks are incorporated into routine checks and are consequently not visible in payroll reports.

There is no way to transmit memorized transactions.

Bank reconciliations cannot be merged in QuickBooks.

It's difficult to integrate data files with negative inventory and assembly builds.

Data files including sales tax items and groupings are subject to change.

To-Do Lists and Customer Notes cannot be combined.

It's difficult to integrate customer information from transactions.
How to Merge Company Files in QuickBooks Desktop?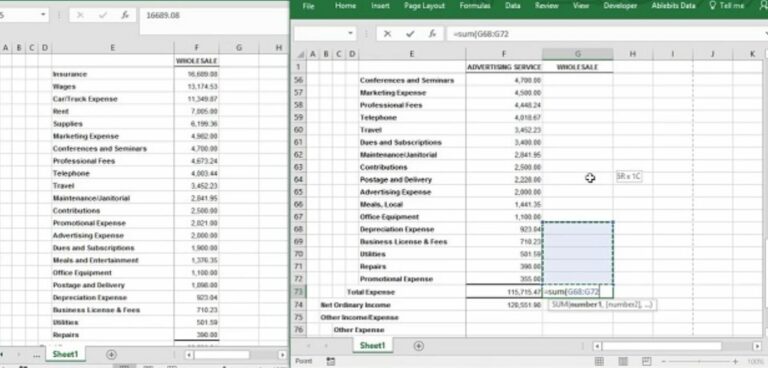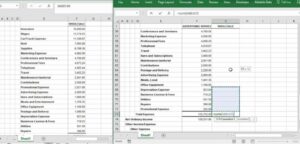 In order to merge or combine two company files, there are several methods available. So we will look one by one at each of them:
Method 1: Manually Export Reports
In this procedure, you must manually export the reports from each of the files and then merge them using Excel software.
From the Business overview, choose Reports.

Then find the report that you want to export.

Now, click on the Export icon and keep the file in such a place where you can find it easily.
Method 2: Make Use of Third-Party Applications
A variety of Intuit Marketplace services are available that are compatible with QBs Desktop and improve its functionality. It is advisable that you seek third-party software that may assist you in effortlessly making combined reports from QuickBooks company files.
Method 3: Make Use of the Built-in Combined Reports Function
QuickBooks Desktop Enterprise has a function that allows you to integrate reports from several business files. You may use this functionality to combine the following reports:
To begin, go to the QuickBooks Reports menu and choose Combine Reports from Multiple Companies.

Select Add Files, then go to another business file & click Open.

Choose the reports you wish to merge from the "choose reports for merging" option.

Fill in the From and To date ranges.

Now tap on Report Basis and click on Combine Reports.

Lastly, you will see an Excel sheet with the combined information.
Also See: Quickbooks Point of Sales Software - Quickbooks POS
Conclusion
In this article, we told you about the merging files feature of QuickBooks. In general, QuickBooks is a very useful tool, but the merging files feature makes it even more effective. After reading our fully-fledged blog, you will definitely understand how to Merge QuickBooks Company Files. We tried to provide you with all the details that you should know before using it. If you run into any difficulties, QuickBooks enterprise support will assist you. You can contact us. 
Frequently Asked Questions (FAQs)
Q1. How do I merge two QuickBooks backups?
From the QuickBooks Reports option, choose

Combine Reports from Multiple Companies.

Click on Add Files and then go to another company file & press Open.

Lastly, select the reports you wish to merge.
Q2. Which 2 accounts cannot be merged in QuickBooks?
You cannot merge 2 accounts that are not of the same type.
Q3. How do I transfer data from one company to another in QuickBooks?
Tap on Settings and from Tools, choose Export data.

Select the Lists Tab and click on Employees.

Lastly, select Export to Excel.