QuickBooks, a high-tech software, is used by many small and mid-sized businesses worldwide. Despite being revolutionary software, it is riddled with errors that cause it to freeze and make it difficult for users to operate on this accounting software. QuickBooks Update Error is one of these error codes that are highly prevalent among QuickBooks users and might appear at any time while downloading updates.
QuickBooks may be unable to upgrade or install new features if this error code is present. If you are a QuickBooks user, you are aware that the software releases new updates all year round. The motive behind such a move is to automatically fix the QuickBooks error that users frequently encounter. In this article, we are going to discuss some possible solutions for QuickBooks Update Errors.
QuickBooks Update Error Codes and Their Causes
A user may encounter several types of QuickBooks errors, and each error shows a unique set of QuickBooks codes. A user may encounter QuickBooks Update Errors such as :
Some of the popular causes of update errors in QuickBooks desktop applications are listed below:
Incorrect date and time settings on Windows computer.

Internet connectivity issues.

The Windows firewall is stopping QuickBooks from downloading updates.

QuickBooks Desktop installation on many computers.
Steps to Resolve QuickBooks Update Error Codes
Some of the probable steps for QuickBooks Update Error are shown below:
Condition 1: General Internet Connectivity Issues
In many cases, an unstable internet connection might cause problems with the QuickBooks error code. To resolve such issues prior to updating QuickBooks, you must first verify your internet connection signal. If the signal is weak, you should avoid updating because it may result in updating issues in your QuickBooks software.
Step 1: Check your computer's date and time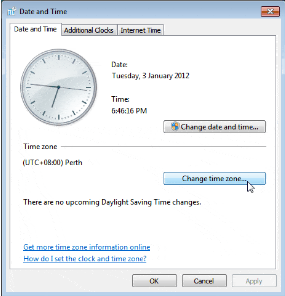 Check that the date and time on your system are correct; if not, right-click the date and time in the lower right corner of your desktop screen and select

Adjust Date and Time

.

Uncheck the

Set the Time Automatically

slider box and then click

Change

under the

Change the date and time

settings section.

Set the correct date and time, and ensure that the

Set the Time Zone Automatically

option is enabled.

Close the

Date and Time

window after clicking on the

Change

button.

Open QuickBooks and attempt to download the updates once more.
Step 2: Check and Configure your Internet Connection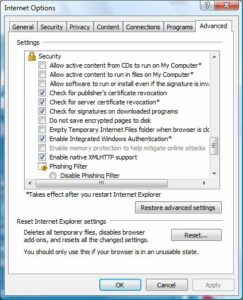 Open Internet Explorer and navigate to a secure website that you frequently visit, such as

intuit.com

If you are unable to access the website or receive an error message such as "

Unable to Connect to the Internet

," contact your IT person or Support for assistance. If the webpage is successfully loaded, proceed to the next troubleshooting step.

Open

QuickBooks Desktop

and select

Internet Connection Setup

from the

Help menu

.

To set up a connection, select "

use my computer's Internet connection settings

."

.

Click on "

Next

" and select

Advanced Connection Settings

.

Now, on the Advanced tab, select Restore Advanced Settings.

Click

OK

and then hit

Done

.

At last, Update QuickBooks Desktop
Change the settings for internet security and firewall applications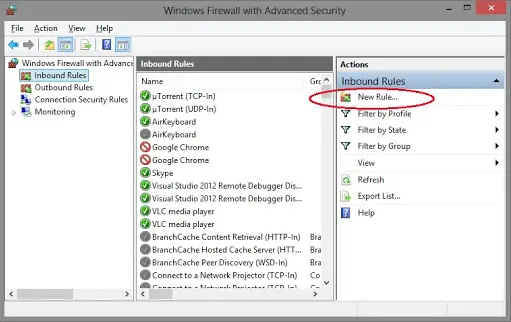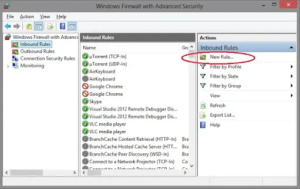 Default settings and constraints specified by the QuickBooks user for internet security software and personal firewall may conflict with one other and prevent software updates from being downloaded because they may perceive them as a threat to the computer. Always double-check your computer settings to ensure this is not the case. You must double-check your Internet security settings and personal firewall software settings. Ensure that ports 80 and 443 are open and that you have access to the following files.
Setup Firewall Ports:
Set the following firewall ports for your QuickBooks Desktop version:
AutoBackupExe.exe

DBManagerExe.exe

FileManagement.exe

FileMovementExe.exe

IntuitSyncManager.exe

Dbmlsync.exe

QBCFMonitorService.exe

QBDBMgr.exe

QBDBMgrN.exe

QBGDSPlugin.exe

QBLaunch.exe

QuickBooksMessaging.exe

QBServerUtilityMgr.exe
Please keep in mind that if all of these ports are in use by other processes, the QuickBooks database server should use port 56719 as a fallback port.
Because of the intricacies and variety of firewall programs, Intuit, the creator of QuickBooks, cannot provide support for specific firewall concerns. If you need assistance configuring your firewall, contact your computer or network administrator who sold you the firewall software or hardware, the manufacturer's or software developer's website, or a local expert.
Condition 2: If more than one version of QuickBooks is on the same computer
Update problems may occur. If there are many QuickBooks desktop products for the same version and year that are installed on the same computer system. For example, if you have both QuickBooks desktop Premier Edition 2016 and QuickBooks desktop Enterprise Solution 2016 installed on your PC, it may cause confusion and may cause problems installing QuickBooks updates. You can manually update the QuickBooks accounting software in this circumstance.
Solution 1: Check your computer's date and time
Please keep in mind that updating QuickBooks is not the same as upgrading the software. Your QuickBooks desktop can be manually or automatically upgraded to the most recent version. The simplest solution is to set Automatic Update, which allows QuickBooks to automatically get the newest updates whether the software is active or not. If you do not want to use this function, you can update QuickBooks software manually at least once a month.
Solution 2: Download and Install- QuickBooks Release Updates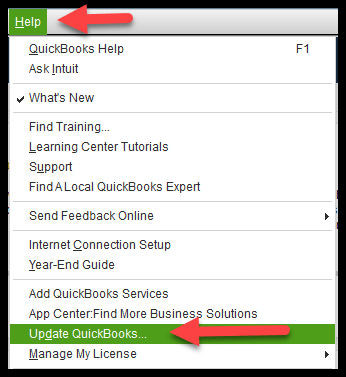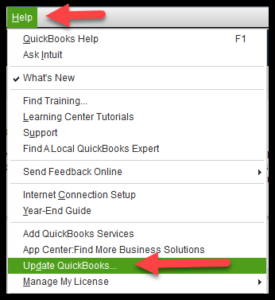 To update QuickBooks to a new release requires a change in the database. However, these changes will have no unfavorable impact on the data file.
List down below are the three ways to update QuickBooks manually:
Download from the Internet

Update from within QB Desktop

Critical fixes
Also Read: List of Different QuickBooks Error Codes
Conclusion
We have tried to include all the possible solutions to resolve QuickBooks Update Error in this detailed guide. It is important that you follow every step carefully. You can follow these simple steps and get out of this issue. In case the problem still persists, you can get in contact with the technical team.
Frequently Asked Questions (FAQs)
Q1. Why is my QuickBooks Desktop not updating?
It is because of the wrong system dates and times. Weak internet connection or improper firewall settings.
Q2. How do I fix error 195 in QuickBooks?
Use "Novice System User Resolution".

Advanced System User Resolution.
Q3. How do I fix QuickBooks Desktop update errors?
Check and configure your Internet Connectivity.

Verify the Date and Time.

Open QBs as an "Administrator".