QuickBooks is not a tough nut to crack but surely it is software that needs proper plans to master its functions. But Why should one use QuickBooks? And Is it essential to use QuickBooks or not? But maybe now you must have planned to become a QuickBooks Pro. The next question you might have is Is QuickBooks easy to learn? OR how easy is it to learn QuickBooks? And if the answer to these questions is yes, then 'how easy it is to learn QuickBooks' can probably be your next lookout. The answer to all these questions will be explained in this article.
The choice of using QuickBooks as your financial management software is good and learning how to use it is also very easy and convenient for the customers. Here are a few ideas to learn QuickBooks easily. 
Is QuickBooks Easy to Learn – Know This First
To learn QuickBooks easily and steadily one must focus on two things the first thing has to be time, time is required to learn QuickBooks without any sort of interruption, and the second and foremost thing that is required to learn QuickBooks is material, one should have proper material to learn QuickBooks the material for the same is available online. QuickBooks can be learned by paying and even for free. Below mentioned are a few ways using which you can learn how to use QuickBooks.
Free Ways to Master QuickBooks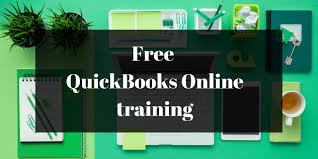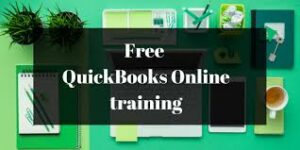 Below mentioned are a few places where you can learn QuickBooks free of cost and get all your answers to "Is QuickBooks easy to learn":
1. QuickBooks Advanced Bookkeeping Technique
This is one of the best-ranked platforms for learning QuickBooks for free. Available on LinkedIn Learning. The members with premium membership can take other courses for free. One month's free trial is also available for new users. 
Cost of learning: Free for premium members and a one-month free trial for new learners.
Available: LinkedIn Learning 
Curriculum: A advanced curriculum 
Completion time: 3 hours 
The learners are rewarded with a certificate of learning by the platform itself.  
2. Dummies 
It is another free learning platform where all the matters and contents are available online. They also launched their books of instructions and information. 
Cost of learning: Free
Available: has its website 
Curriculum: Entire tutorial is available 
Completion: Few hours
3. QuickBooks Online Up and Running
The skills are taught by the QuickBooks Pro Bob Steele, this is the best place one should not miss and consider t learning from here. At this place, you can learn the newest version of QuickBooks through which you can learn all about entering transactions and financial data.  
Cost of learning: Free 
Available: powered by Udemy  
Curriculum: Introduction to QuickBooks 
Completion: 2.5 hours
Learners could learn through on-demand video lessons.
4. EC QuickBooks Training YouTube Channel
The learners can learn visually by watching online videos, this channel on YouTube has an ample number of videos on QuickBooks for the learners. 
Cost of learning: Free
Available: YouTube 
Curriculum: About QuickBooks, but majorly focuses on troubleshooting and the confusion it creates and how to resolve error 557, QuickBooks error h101 and so on easily. 
Completion: A bunch of videos available on various topics related to QuickBooks.
The host of the channel, who is an accountant, knows exactly what the viewers want. 
Paid Ways to Master QuickBooks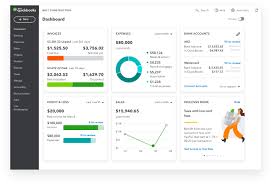 Below mentioned are a few paid ways to learn QuickBooks. 
1. Mastering QuickBooks Online
The learners are taught by Mark Smolen, they provide you with 28 lessons on how to set up a QuickBooks online account and other features available in the QuickBooks including invoicing, taxing, banking, etc. 
Cost of learning: $44.99
Available: Udemy
Curriculum: All about QuickBooks 
Completion: 3-4 hours 
They take an assessment test after every class which includes 18 theory questions.
2. QuickBooks Learning Center 
You can learn about QuickBooks from the site itself but the software itself is paid. The QuickBooks program has a menu option, which can be opened to get the accessibility to the PDF guidelines and modules from which one can learn how to work on QuickBooks. 
Cost of learning: The same cost as getting the QuickBooks software
Available: QuickBooks Online 
Curriculum: All About QuickBooks
Completion: 3 hours 
Once you download QuickBooks software you can get access to the tutorial at the same price.
3. Intuit QuickBooks Training
This platform gives you a lifetime membership just by paying a certain amount and you can access all your queries anytime anywhere at your ease furthermore it is available 24 hrs. It is a VIP membership that also has live classes every week and you can also learn new topics by suggesting them to the host. All the courses provided are self-paced. 
Cost of Learning: $679.95 also $29.95/month 
Available: Online 
Curriculum: QuickBooks
Completion: Self-paced courses
Is QuickBooks Easy to Learn- What Makes it Easy?
Are you wondering, is QuickBooks easy to use or how easy is QuickBooks to learn? Then we must tell you that it is quite easy to learn QuickBooks. All it takes on your part is patience and the will to learn. You can easily learn QuickBooks with the help of tutorials and articles that are available on YouTube and the official website of QuickBooks. However, if you have the following things, then it would become easier for you to learn QuickBooks: 
You must know how to use a computer. 

Knowledge of accounts and what the accounting terms mean. 

Someone to help you with basic things. 
What Makes it Difficult to Learn QuickBooks? 
Although we just answered the question, of whether is it easy to learn QuickBooks, sometimes it can be really tough for people to learn how to use QuickBooks. Here is the list of factors that lead to difficulty in learning QuickBooks and its functioning: 
No knowledge of accounts. 

Continuous updates. 

Taking care of formulas and entry. 

Keeping everything synced online 
Closing Notes
Henceforth, after reading this entire article the question that may have occurred to you numerous times whether 'is QuickBooks easy to learn' probably would have been answered. All the above-mentioned ways are good and considerable options to choose from for learning about QuickBooks. All these given options have their way of teaching and give guidelines to their learners.
You may choose whatever suits your preference for learning the best. All in all,  QuickBooks is a very easy and good way to manage your accounts. The best part is, it is a good way to start accounting for small businesses that are not in a position to hire an accountant to manage and keep a record of their accounting activities. 
Frequently Asked Questions(FAQs)
Q.1 . Is QuickBooks Pro easy to learn?
A. Yes, learning QuickBooks Pro is easy to learn. The basics can be learned within a day. It takes a few hours to learn about QuickBooks. Comparatively, it is easy to learn for the learner who is familiar with accounting and similar concepts. Moreover, once you start using QuickBooks, you will get to learn it with practice. 
Q.2 . Can QuickBooks be self-taught?
A. The answer to this question is yes that QuickBooks can be self-taught but not everyone can manage to do it one should at least have adequate knowledge of accounts to learn about QuickBooks on their own. People with time issues and little knowledge about accounts can learn QuickBooks through videos. 
Q.3 . What is the easiest way to learn QuickBooks?
A. The easiest way to learn QuickBooks is through videos. Not all the videos online are helpful as they don't explain the point, but some videos for example EC QuickBooks Training YouTube training channel is the way to go. Other than this, you can also learn QuickBooks with the help of articles that are available on the official website of Intuit.